Buying a Christmas gift for your mom, girlfriend, or wife may seem like a daunting task at first, yet there are common gifts that are loved and cherished by every woman. Giving a Christmas gift to the woman in your life can be easy and doesn't have to take much time or money. Some of the best gifts are ones that are personal and thoughtful.
Jewelry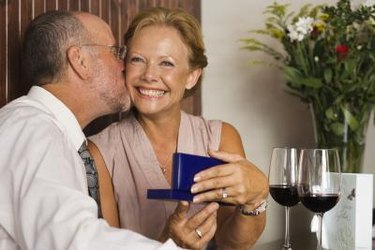 Jewelry is always a winning Christmas gift with women. Handmade jewelry is one option that is personal and will demonstrate thought and time invested in the gift. Having a charm engraved with a personal message is another great way to make the jewelry gift special and memorable.
Flowers
Flowers have the ability to brighten a woman's day. Choose a flower arrangement that is both Christmas-like and includes flowers that the recipient likes. If the gift is for a woman you're romantically involved with, you can include red and white roses as part of the arrangement.
Gift Cards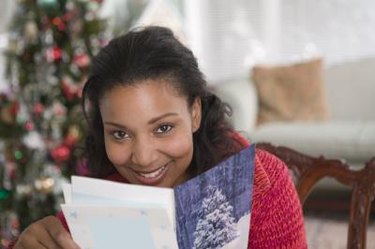 Gift cards are an excellent Christmas gift for any woman. Good gift card ideas are for a day at the spa, to a favorite clothing store, or to a local coffee shop. Gift cards are a good option if you can't decide on one specific gift.
Chocolates
Give chocolate gifts for Christmas. There are many varieties you can choose from, such as mid-grade to high-end chocolates. It's a good idea to give a box of chocolates with a variation, so she can try all different types.
Candles
Candles and candle holders make for a great Christmas gift for women. You can find holiday-scented candles at specialty stores at the mall and other candle outlets. Find out her favorite Christmas scent or flavor, and see if you can find a candle with that scent.
Framed Photo
A framed photo is a Christmas gift that is personal and inexpensive. Find a recent photo with the two of you in it and buy a frame that makes the photo stand out. Engraving the frame is another great way to personalize the gift.
DVDs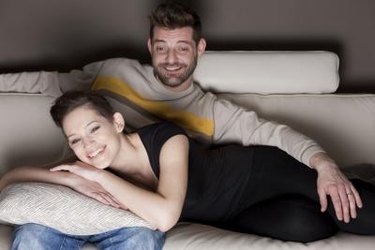 Buy the woman in your life her favorite DVDs. If she loves movies, buy her some of her favorites. If she's into working out, find DVDs that suite her physical routine. You can always find a romantic movie on DVD and set aside a night to watch it together.
Bath Accessories
Give bath accessories such as soaps, foot scrubs, and facial creams. A small gift bag or gift basket can make a great impression with bath accessories. Other ideas of what to include are scented lotions, nail polish, and her favorite brand of makeup.
Memory Book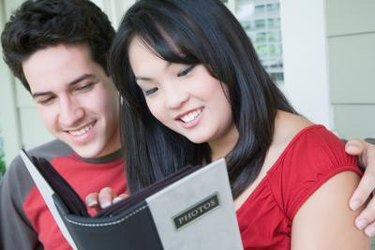 A short memory book or scrapbook filled with photos and short phrases and memories over the past year can be given as a memorable Christmas gift. These can be made by hand or online with a photo service.
Time
Give the gift of time and tickets to a theater performance, concert, or sporting event. You can also take the lady out for dinner or lunch and spend an entire day with her.