A flavorful, ripe, dripping nectarine is tough to beat, and they are nutritious to boot! The beautiful orange-red hue of the nectarine peel is evidence of beta-carotene, which helps your body rid itself of cancer-causing damaged cells and helps protect your healthy cells from oxidizing. Nectarines also have immunity-boosting and hydrating Vitamin C, one of the building blocks for healthy skin, eyes, bones, and connective tissues. And the fiber in nectarines is essential to a good digestive system.
Familiarizing ourselves with this fruit is a sure way of enjoying a delicious and healthy summer.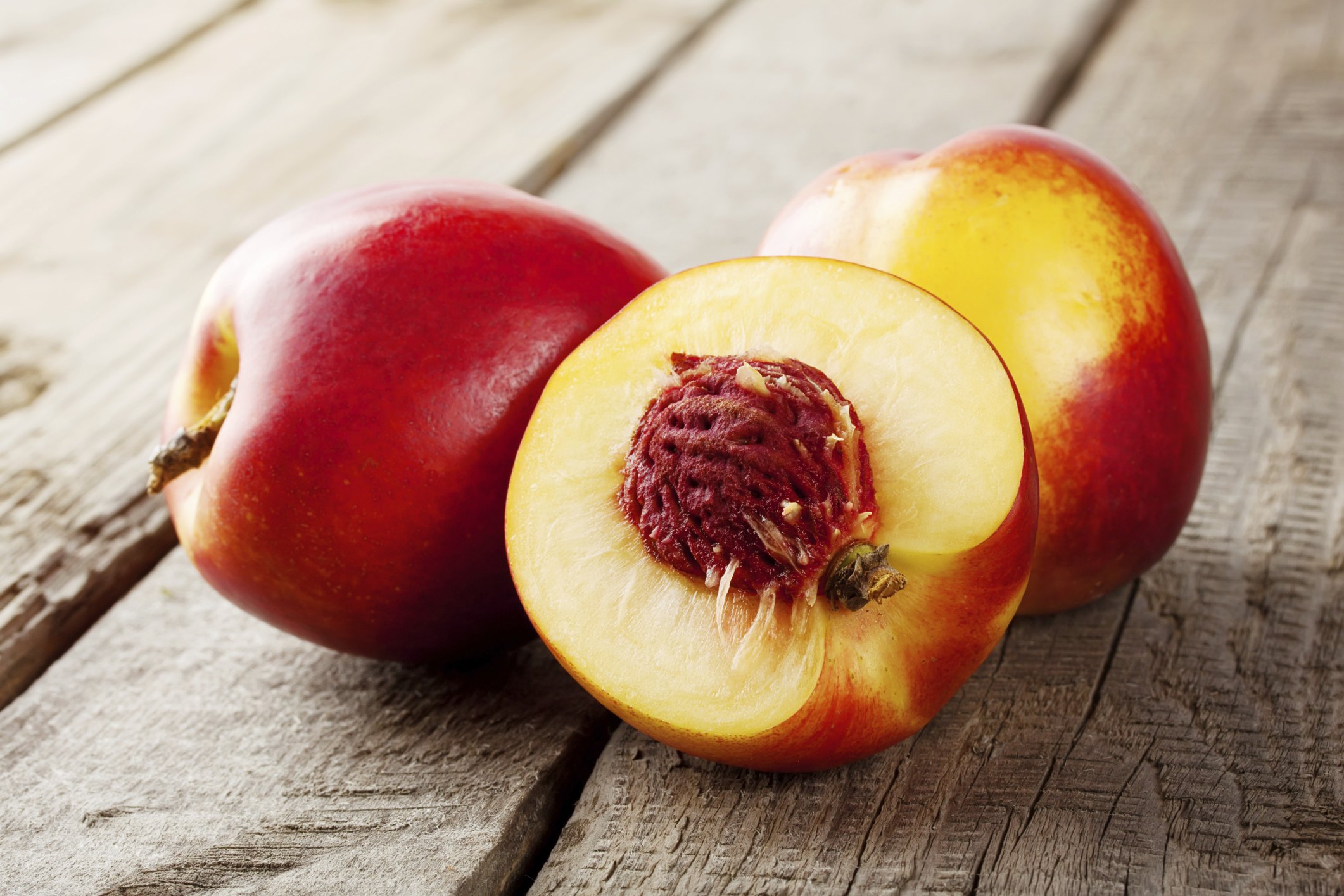 (Alexlukin/iStock/Getty Images)
Nectarines look and taste similarly to peaches, so the two fruits are often mistaken for one another. Nectarines are distinguished by their smooth (rather than fuzzy) orange and yellow peel. Nectarines can be found at your local grocery store or farmer's market.They are typically the best during the height of the summer during July and August.
When selecting nectarines, pick the ones that are soft and have some give, yet still hold their shape. Ripe nectarines are very fragrant and smell sweet. To ripen nectarines at home, place them in a brown bag at room temperature. They should be ripe within a day or two. Conversely, very ripe nectarines should be stored in a plastic bag in the refrigerator.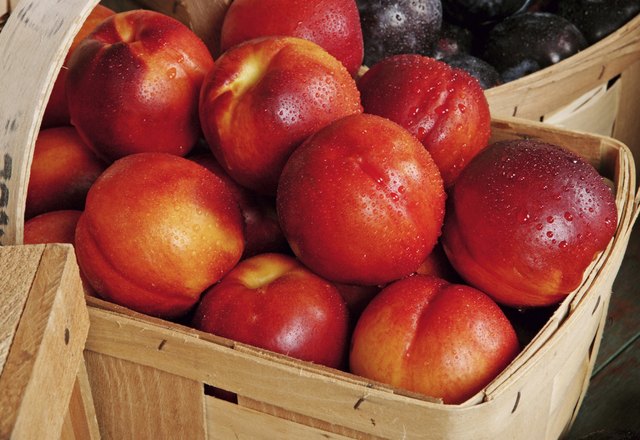 adlifeimages/iStock/Getty Images
Serious Eats
While nectarines are delicious as is, they are also easy to incorporate into recipes. Nectarines can go anywhere a peach can go, making them a great substitute to grandma's signature peach cobbler. Bonus factor: since nectarines don't have a fuzzy exterior the way peaches do, they do not need to be peeled prior to cooking with them. Raw, baked, pureed, poached, or grilled, nectarines can be enjoyed any which way.
Get to know nectarines this summer with these tasty recipes - starting with this Easy Honey Nectarine Tart from Set the Table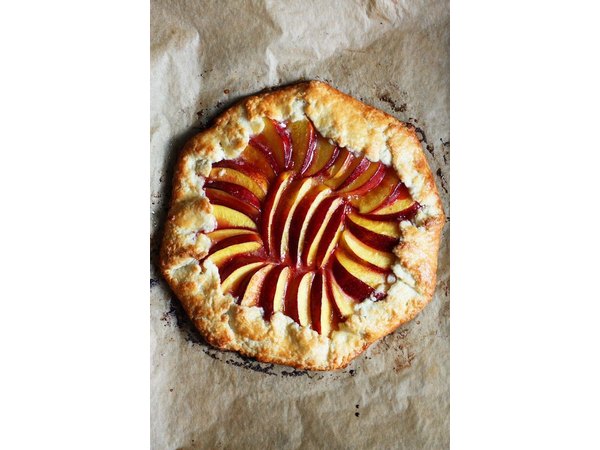 Set the Table
Set the Table
Make an out-of-this-world summer salad with fresh nectarines and a zesty homemade vinaigrette. This Nectarine and Avocado Salad with Ginger-Lime Dressing from Oh My Veggies is the perfect crisp and satisfying meal.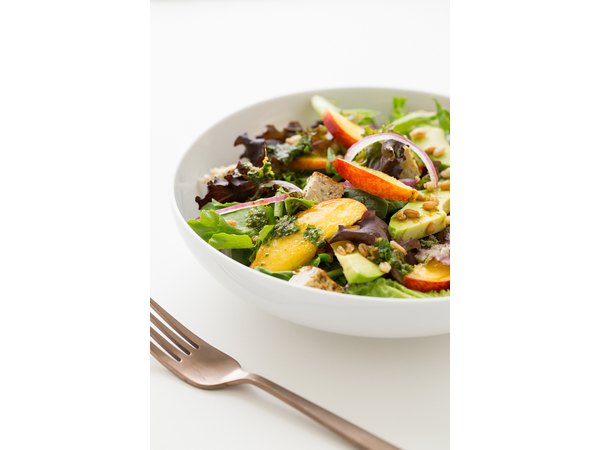 Oh My Veggies
Oh My Veggies
Summer is the time for fruity cocktails, and nectarines make a great beverage! Try out these unique, fresh, and flavorful Thyme and Nectarine Gimlets from A Cocktail Life.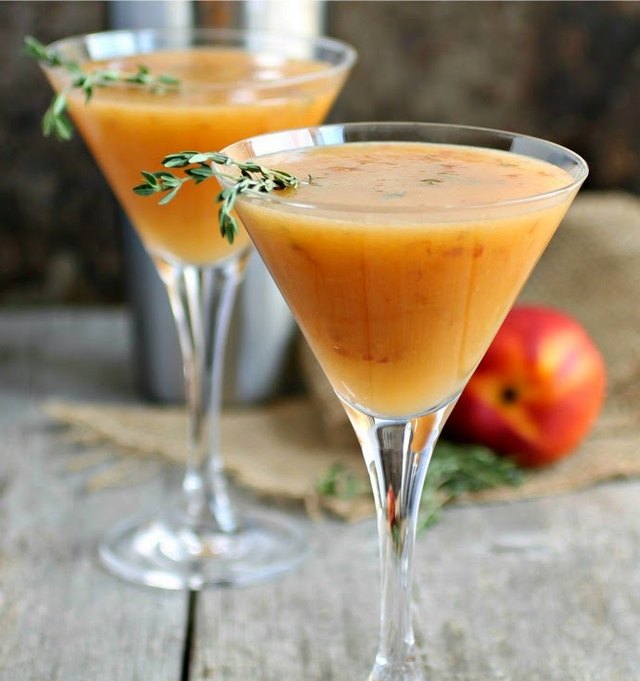 A Cocktail Life
A Cocktail Life
Fruit salsas are a great way of sprucing up your summer tacos and salads. Nectarine salsa is wonderful served on chicken or fish as a condiment. This Nectarine Salsa with Grilled Chicken recipe from Food Faith Fitness will instantly become one of your summer favorites.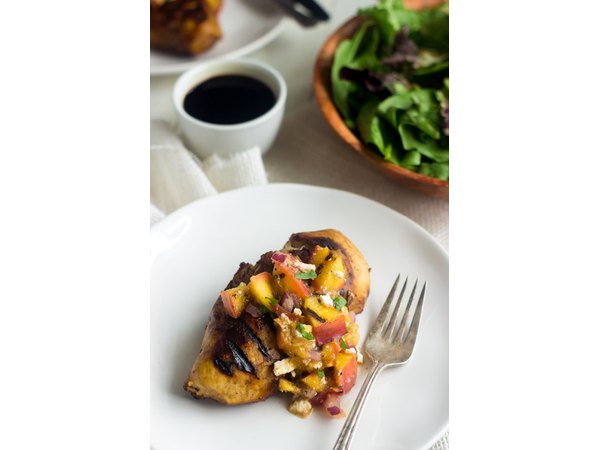 Food Faith Fitness
Food Faith Fitness
For a healthy dessert, cut fresh nectarines and add them to a yogurt and nut parfait. You can also make an out-of-this-world sundae by adding sliced nectarines and caramel sauce to your favorite scoop of ice cream. For a beautiful and healthful dessert that can double as breakfast, try this Nectarine Parfait with Lemon Cream from Gourmande in the Kitchen.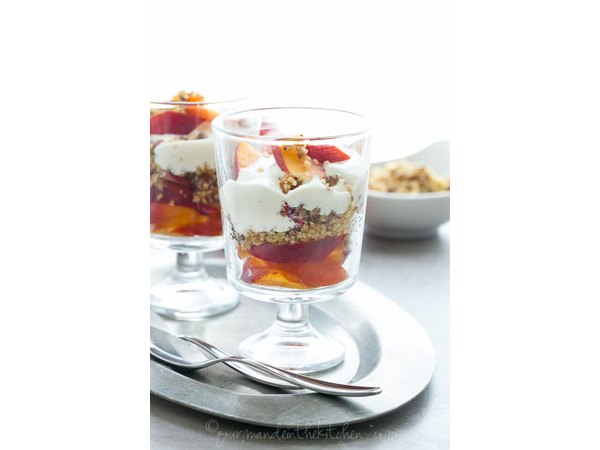 Gourmande in the Kitchen
Gourmande in the Kitchen
Who says you need to go out in order to enjoy great fro-yo? Make nectarine frozen yogurt at home for a healthier dessert - get the recipe from View from Great Island.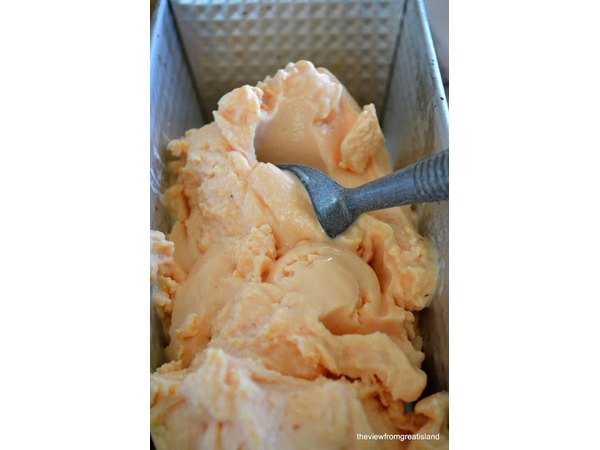 The View from the Great Island
The View from Great Island
Nectarines are the perfect pre-meal snack. You can leave them raw or roast them and put them on a crostini with fresh herbs and your choice of cheese, or get even more creative. We love these Fried Mozarella and Nectarine Stacks with Balsamic Glaze from Halfbaked Harvest.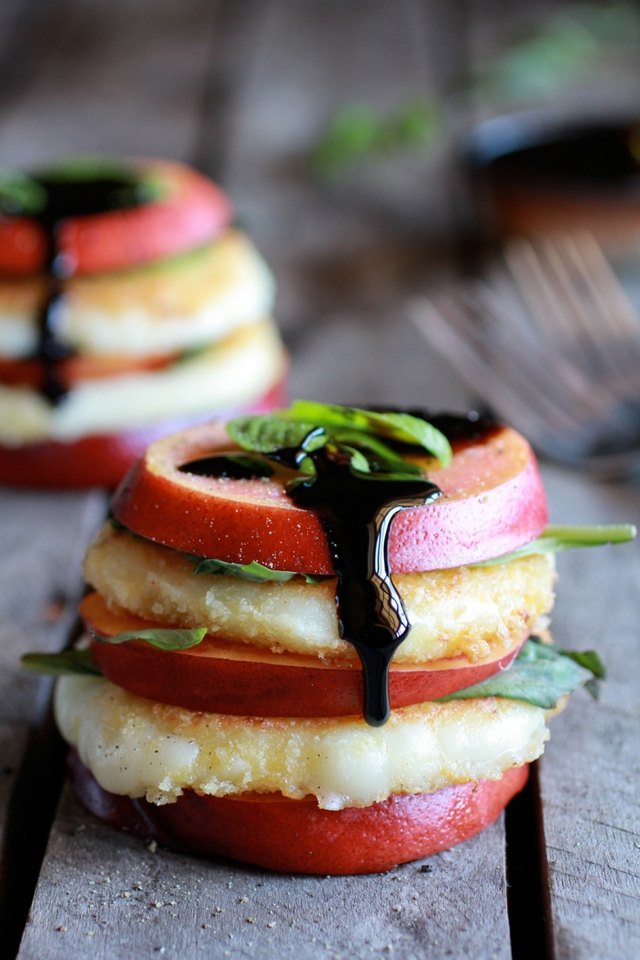 Halfbaked Harvest
Halfbaked Harvest
Nothing says comfort like freshly baked muffins, and nectarines are a delightful addition. Fill your home with delicious Nectarine Blueberry Muffins from Ask Chef Dennis.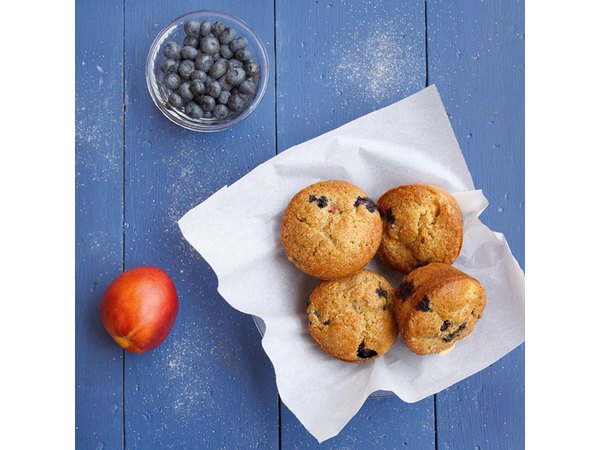 Dennis Littley, Ask Chef Dennis
Ask Chef Dennis
There is never a shortage of options for pizza toppings, and nectarines are no exception. Follow this recipe for Nectarine Pizza with Fresh Basil and Reduced Balsamic from Alexandra Cooks.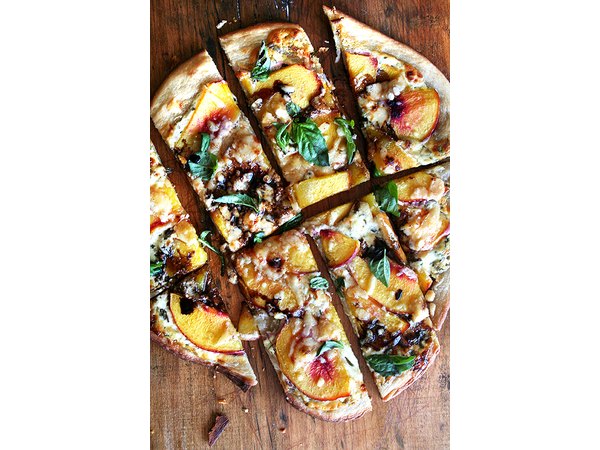 Alexandra Cooks
Alexandra Cooks
A fresh fruit smoothie is always a healthful and easy breakfast. Add nectarines to your smoothie, and try this Strawberry Nectarine Almond Smoothie by Heather Christo.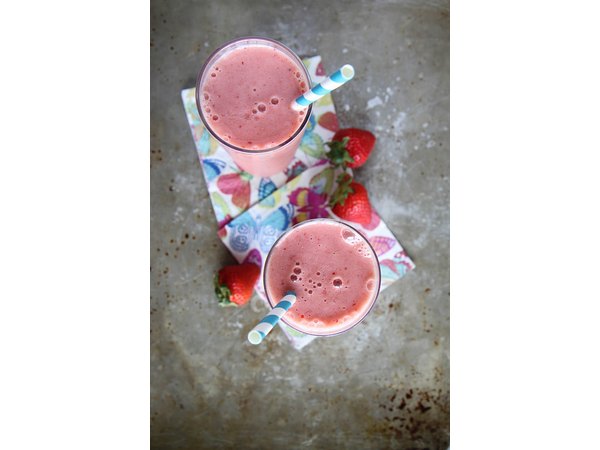 Heather Christo
Heather Christo
Crumbles are always a crowed pleaser, and nectarines make for one fantastic baked treat! Try this Nectarine and Apricot Crumble from Drizzle and Dip.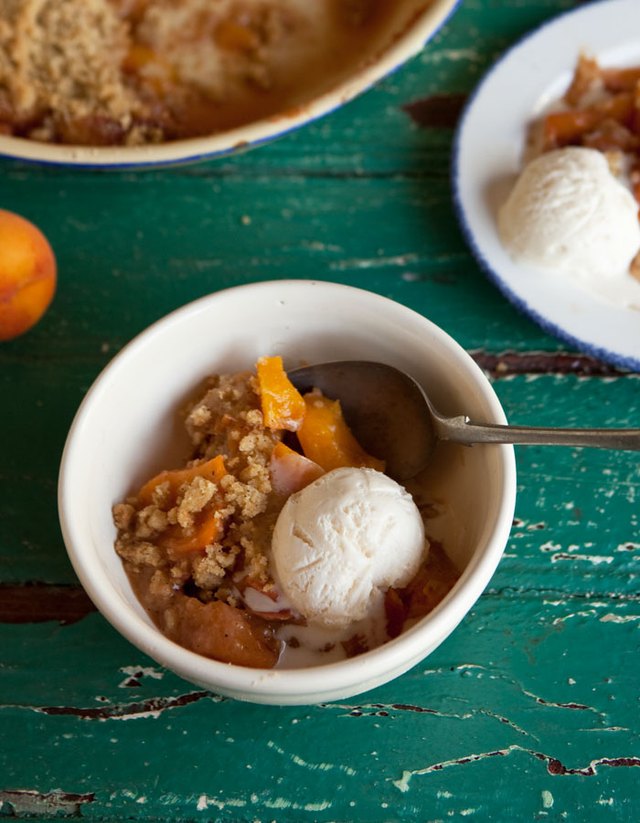 Drizzle and Dip
Drizzle and Dip
Grilling nectarines gives a nice crisp and smoky flavor to the fruit and also creates a caramelized effect. To grill nectarines, simply cut them in half, remove the pit, and grill cut-side down until tender and juices are seeping out. But don't stop there! Top them with a dollop of whipped cream and a sprig of mint.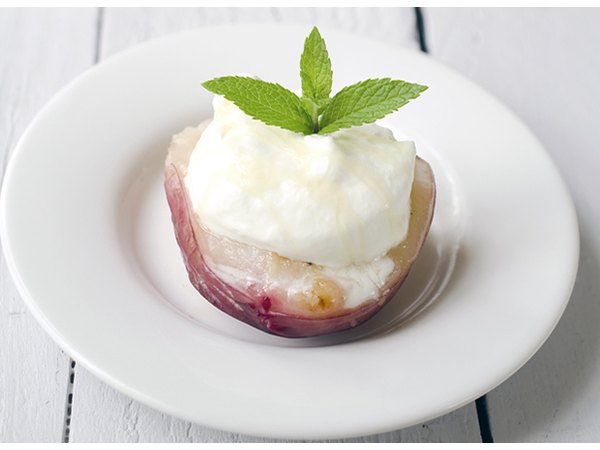 Jennifer Farley, eHow
eHow
It's easy to poach nectarines! To do so, place freshly chopped nectarines in an oven-safe baking dish and cover with equal parts water and white wine. Add sugar depending on your taste and bake at 350 degrees Farenheit for 30 to 40 minutes. Get the how-to from Late Afternoon's Poached Nectarines tutorial.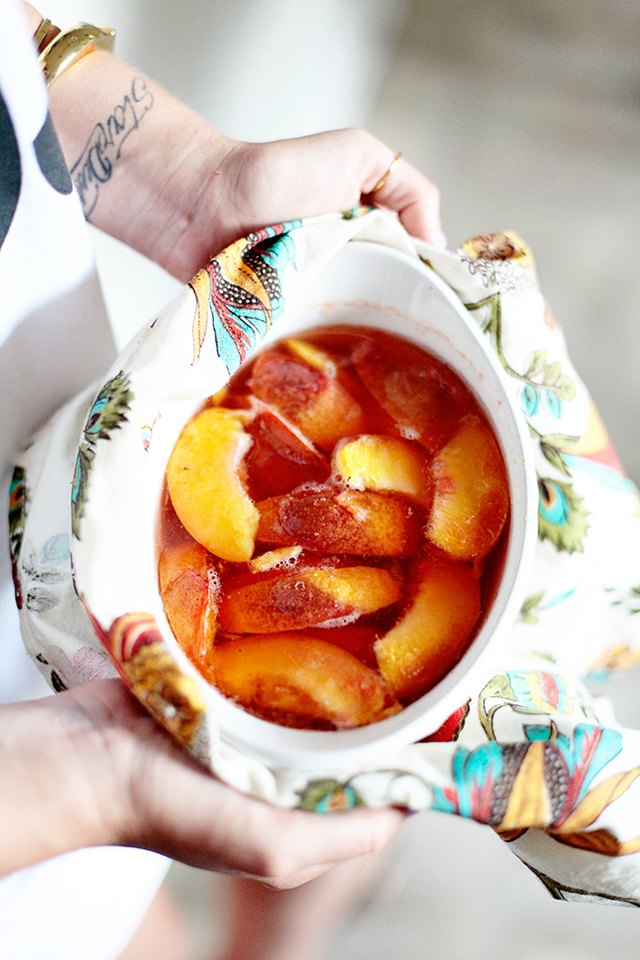 Late Afternoon
Late Afternoon
Promoted By Zergnet