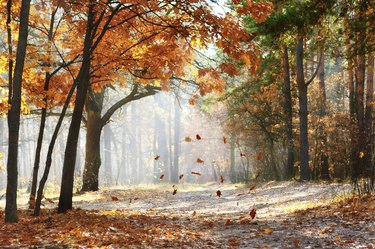 Many Christian churches don't celebrate Halloween the way the secular world celebrates. Many churches host a harvest festival instead. A church harvest festival often occurs on Halloween night and involves games, candy and costumes. Choose a harvest theme for a harvest festival to help guide in games, decorations and other party decisions.
Harvest Moon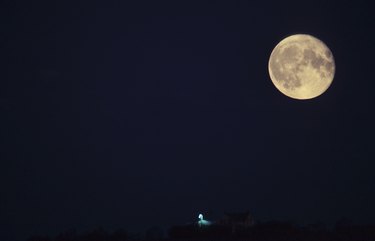 Use a Harvest Moon theme for a harvest party at church. Cut a large circle out of poster board and paint it silver, white or light yellow to create a moon for decoration. Hang the moon from a ceiling by a string. Carve a pumpkin to look as if there is a large, full moon shining through a window. Cut out a window with a window pane and moon shape. Put an LED candle light inside the pumpkin to light. Print a sign that says, "Jesus is the Light of the World," frame it and put it on a table for decoration.
Apple Harvest Time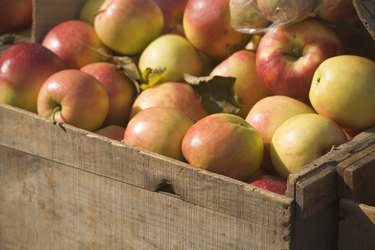 Fall marks apple harvest time, which makes for an appropriate theme for a church harvest festival. Decorate the venue with bowls of apples and large apple cutouts on the wall. Write "You Are the Apple of Jesus' Eye" on the apples before putting them on the wall. Offer themed activities such as bobbing for apples. Serve apple themed desserts and goodies such as apple pie and fresh apples.
Lord of the Harvest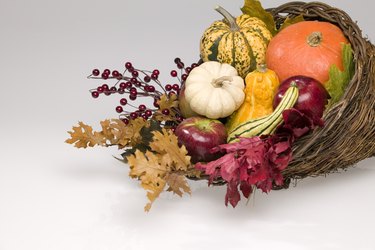 Use a Lord of the Harvest theme for a fall festival. Make large posters to hang on the wall that feature Bible passages that describe the Lord of the Harvest, such as Psalm 85:12. Hand-out flower and food seeds to guests as a take-home gift. Write a harvest-themed Bible verse on a piece of paper and attach it to the seeds or print the Scripture on a sticky label and attach it to the seeds.
Other Harvest Theme Ideas for Churches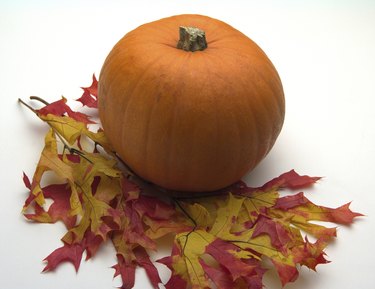 Other harvest related themes include fall leaves. Scatter fall leaves on tables as decorations and hang some from walls. Write "Fall in Love With Jesus" on a bulletin board and decorate with fall tree and leaf images.
Fall marks the beginning of football season. Use this as a theme for a fall harvest festival. Decorate with footballs and football player images. Write, "Jesus is the Winning Team" on a banner and hang it on a wall.