The 1980s saw changes in men's clothing styles based on music videos and movies. The '80s saw men wearing funky hairstyles and going all out wearing gold chains and jewelry. It was not uncommon for men to wear heavy makeup and to have long layered hair. Clothing styles have changed remarkable since that time, but '80s parties today can still bring lots of laughs.
Rage with Jams
Jams were an interesting fashion statement in the 1980s. These mid-length shorts were made famous by surfers and came in astonishingly bright colors and abstract and floral patterns. Jams were unisex clothing, as girls wore them just as much as boys. The straight cut of the Jams was more flattering to a male body than a female. Jams are still made today.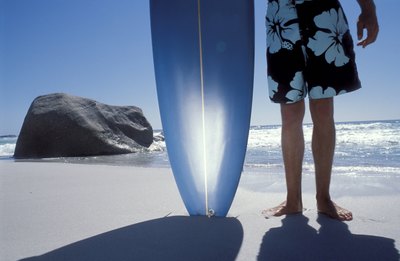 Popped Up Collars
Want a preppy look for an '80s party? Turn the collar of a jean jacket up and you have the same look that was fabulously trendy during the decade. Wear a polo shirt underneath the jean jacket and pop up both collars for an extra cool and trendy '80s look. The movie "The Breakfast Club" had Judd Nelson's angry character pop up the collars on the flannel shirt and denim jacket he was wearing. It was also cool to roll up the sleeves of a jean jacket or dress coat during the '80s.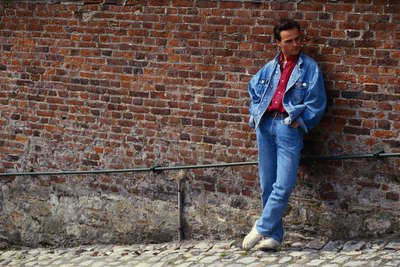 Paint Splattered Clothing
If you are looking for a quick way to look like you are directly from the '80s, take an old sweatshirt, or white dress shirt, and splatter paint all over it with a tooth brush and larger paint brushes. The splattered look was worn by both men and women.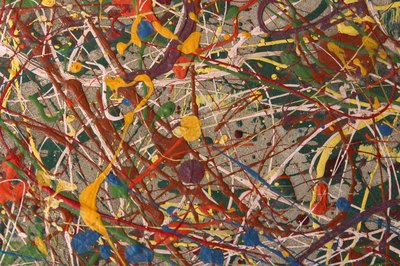 Rapper Influence
Rappers were popular in the '80s and the athletic clothing they wore was emulated by admirers. Many rappers wore shell-toe Adidas sneakers with jump suits to match. High top sneakers were also cool during this era and it was especially fashionable to wear them without shoelaces. Other fashions associated with the rapper influence were sweatshirts, T-shirts and socks with sneakers.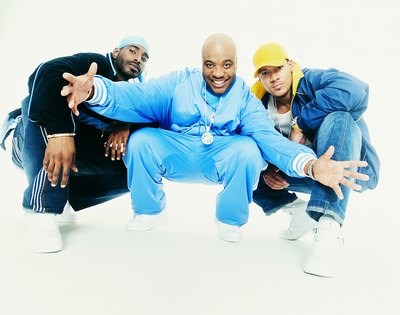 Jeans and Bajas
Acid wash jeans were all the rage during the '80s. Jeans with large holes and tears were also high on the popularity list. Hooded Bajas were also trendy during the '80s. Bajas were made of rough fibrous material that had a tendency to be itchy if a shirt wasn't worn underneath. When a Baja got wet, it exuded a very earthy essence.