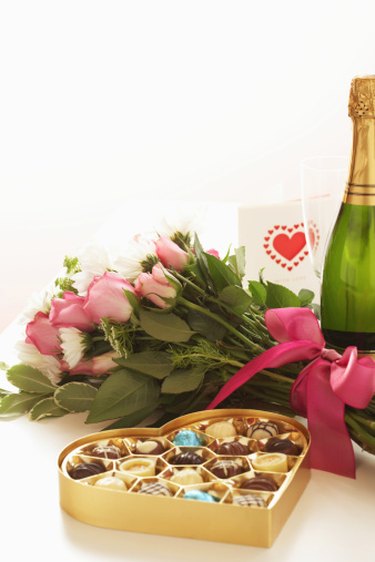 You can purchase a variety of Valentine's Day gift baskets already stocked with items but it is more personal and imaginative to create your own. You can get help from your local craft store in selecting the basic basket and filling (shredded tissue paper and artificial flower petals, for example) with a large bow, flower spray or gift tied to the handle for decoration.
Champagnes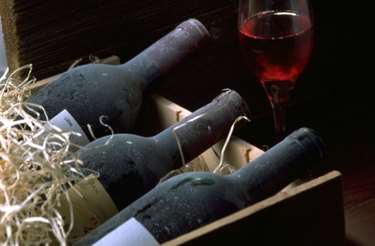 There is no substitute for the romance and elegance of authentic French champagne, which comes from the Champagne region of northeastern France. She'll appreciate a taste of the real thing. However, California champagnes made from pinot noir or chardonnay grapes are a good substitute. A fine champagne can be the centerpiece of a Valentine gift basket, especially if it is accompanied with two crystal glasses.
Homemade Items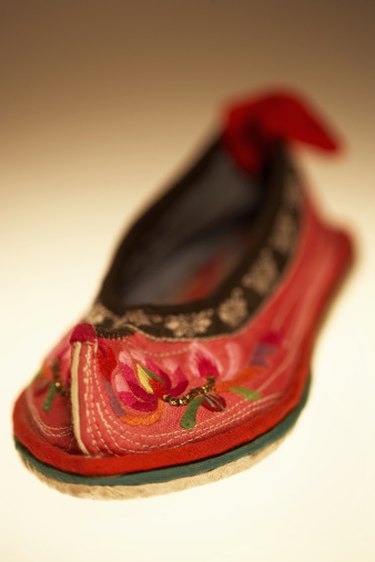 More men have taken up knitting these days as a productive antidote to the pressures of daily life. If you are one of them, surprise her with a beautiful mohair, wool or alpaca scarf. If not, check out your local craft store or online craft outlet for unique, one-of-a-kind handmade gifts such as a raku pottery cup or bowl, decorative ceramics, embroidered sachets or jewelry.
Body Care Items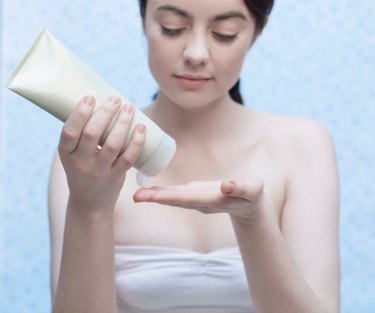 Creams and lotions are always appreciated in a Valentine's Day basket, including massage and scented oils, UV protective facial and body lotions, lip balm, foot creams, scented and natural soaps and facial masks.
Spa Days and Massages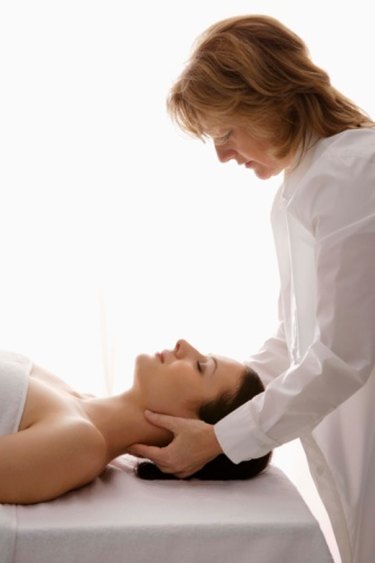 Give her a gift certificate to a local spa that includes options such as a one hour full-body massage, foot massage, facial and pedicure. So that she gets full value out of her free gift, suggest that she arrive 15 minutes early to the appointment so that she can learn about her options and take a spa tour before she begins.
Chocolates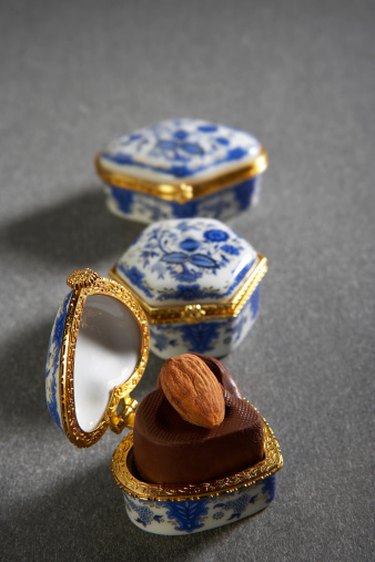 If your Valentine is a chocolate lover, be sure to include a selection of items that will keep her taste buds happy for at least a week. From bittersweet to creamy milk chocolate, treats can include gourmet chocolate bars, truffles, chocolate-covered cherries or nuts, liquor-filled candies, chocolate-dipped cookies and designer chocolates that are both elegant in appearance and taste.
Coffees and Teas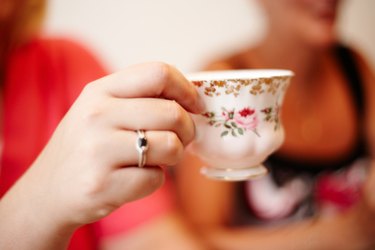 She might drink coffee and tea on an almost daily basis but she may not have had the chance to sample and savor the most exotic blends from around the world. A sampler of fresh, high quality tea and coffee is best purchased individually from your local coffee and tea purveyor, who can consult with you as you choose a flavorful selection. You might also consider a set of two bone china or porcelain cups to enhance her tasting experience.
Sentimental Gifts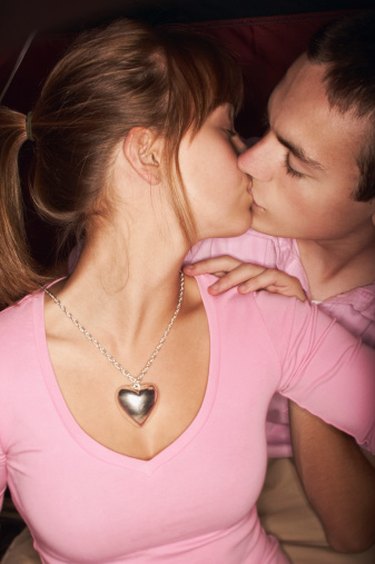 Gifts that are personal and that express your feelings of intimacy and caring will be her favorite items in the basket. Include a small, beautifully framed picture of the two of you, a locket containing her birthstone, a DVD of personally selected music you have enjoyed together and a bracelet or ring she can wear to remember you.
Dinner Dates for Two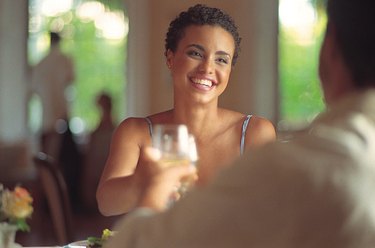 Make a homemade gift certificate that promises a romantic dinner for two at an upscale restaurant and accompany this with tickets to a live theater show for that very evening. Or if you think she needs to get her wardrobe together for this special night out, buy the tickets a week or two in advance.