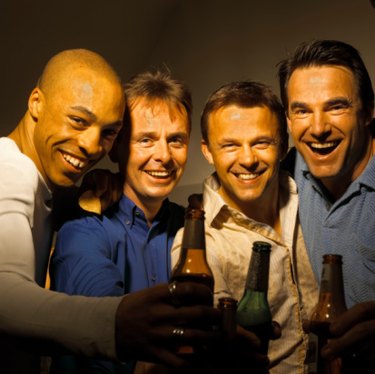 High school reunions are a celebration of your past. You can reconnect with old friends, reminisce about the good old days, share your triumphs and tragedies and make promises to stay connected in the future. Reunions don't come around often, so when they do, make the best of them. A little creativity in the planning stages will go a long way toward making your high school reunion an event to remember.
Themes
A reunion theme provides a springboard for choosing food, decorations, music and activities. Attending a reunion is much like turning back the hands of time, so create a theme that takes you back to that era. Think of a sock hop, rock 'n' roll revue, psychedelic '70s bash or an '80s disco mania that will coordinate with the graduation year. Re-create your high school prom theme or consider holding the reunion in the gymnasium of your old school. You may want to time your reunion to fall on your school's homecoming weekend. This offers the opportunity to combine current school events, such as a football game, with your reunion celebration.
Memories and Mementos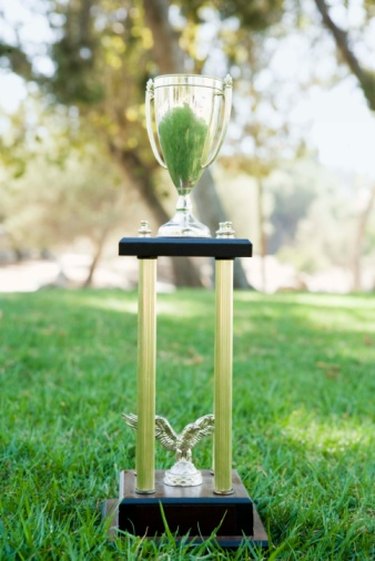 Many alumni enjoy the memories of their glory days. Solicit reunion attendees for yearbooks and pictures from high school. Create picture boards to display or put together a slide show, complete with music from that era. Add senior picture head shots to name badges to make it easier to recognize schoolmates. If your class championed sports or other extracurricular activities, request from the school the use of trophies and banners for the night of your event. Invite former teachers to attend the festivities. Ask attendees to bring a current picture and create a then-and-now photo collage. Compile data of each classmate to put into a print or digital booklet that can be given to each guest at the end of the reunion.
Small Scale
Whether your graduating class was small to begin with, or your reunion turnout numbers are limited, a small-scale reunion opens the door for unique ideas. Large reunions require space such as a ballroom or banquet hall, but a more intimate setting can be chosen when there are fewer people. Choose a local restaurant that offers a private room and a set menu. Rent a boat and arrange catering for the cruise. Make it a hands-on event and organize a project at your old school such as painting hallways or planting shrubs. Plan a progressive dinner at the homes of classmates who still live in town.
Make it a Weekend
For classmates who have not seen each other in years, one night may not seem like enough time to catch up. Consider a reunion weekend with several events in addition to the formal reunion dinner or dance. Schedule a Friday night, casual meet-and-greet at a local gathering spot. Use Saturday daytime to offer a variety of outings such as a golf tournament, sightseeing trip or a tour of your former school. Sunday is the perfect day for a farewell brunch or a family picnic at a park.