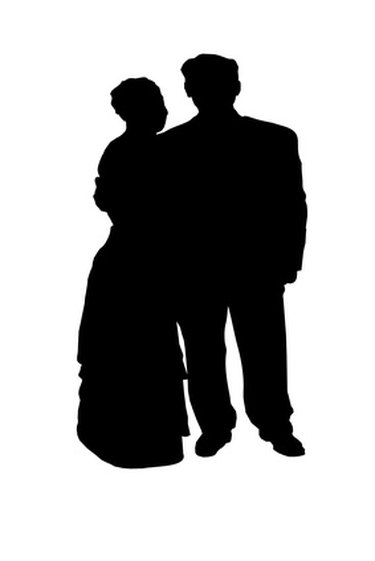 As the school year nears the end, seniors close to graduation from high school begin to look about them with a touch more emotion than they anticipated. Proms are times to celebrate, have fun and take part in this time-honored rite of passage. Photographs, dinner and dancing have become staples of every senior's prom night, but different schools continue a variety of traditions, among them the senior prom walk.
Description
Although some high schools allow more freedom of expression than others when it comes to prom-centered activities, senior prom walks exist to shine a spotlight on senior students as they end their last year of high school. Prom committees may design elaborate bridges, walk ways, paths via which seniors enter the prom. Spotlights may actually shine upon them. An announcer may call out their names. The senior prom walk has become the high school equivalent of Hollywood's red carpet runways. Dressed-to-the-nines glamour couples bask in the limelight on their special night and parade into the senior prom.
Tradition
The tradition of a senior prom walk has evolved over the years. The word "prom" comes from the word "promenade," indicating that a parade of individuals will walk through. From simply announcing a senior and his or her date, to adding elaborate decorations and flashy lighting effects, to having cameras go off as the well-stationed official photographers capture these special moments, the senior prom has become big business. The senior walk adds to the momentousness of the occasion. Each succeeding class strives to "do it" better. It's tradition.
Significance
The senior year provides a time for reflection and reminiscing. Leaving childhood behind and heading into a more adult world can be daunting to even super successful students. A touch of self-centeredness and ego figure into the picture as seniors want more and more attention to focus upon them. The senior prom walk grew out of this need to instill meaning in the overall senior experience. One class adds a touch here, and the next year's builds upon what went before. It becomes bigger as the years pass.
Types
Senior prom walks run the gamut in style and demeanor. Some are dignified and calm. Others are not too elaborate, but charming. Still others appear to be more of a Fifth Avenue parade and cheerleading dancing routine. Some types have evolved into displays more fitting a burlesque show than a high school prom.
Considerations
When a school decides to allow seniors to design and carry out senior prom walks, they should do their research. Make certain if that You Tube video in the prom committee's head matches what principals and older faculty imagine to be a respectful, sedate and well-deserved tribute to the Class of --. In other words, a senior walk can get out of hand unless students and administrators are clear about what guidelines they must follow.