Planning a special birthday party is not an easy feat. This challenging task can be even more difficult when planning a 16th birthday party for a boy. Hosting a party a party with a laid-back atmosphere or options for being active will let the guys celebrate in a fun way.
Skateboarding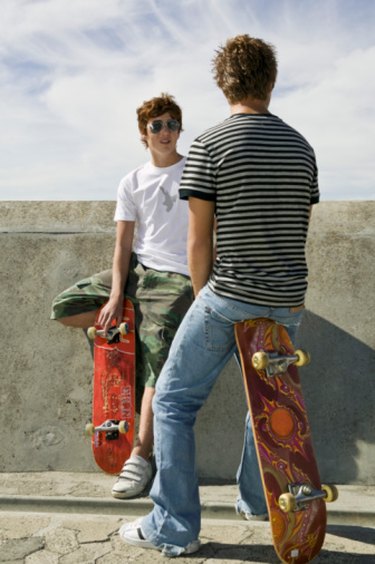 A skate park provides an exciting party venue for a 16-year-old boy who enjoys skateboarding. Invite a group of his friends and tell them to meet up at the local skate park. The boys can show off their skateboarding skills and share some bonding time before taking a break and enjoying some snacks. For a lunchtime party, bring pizza for the teen and his guests to munch on. Instead of lugging around a giant birthday cake, cupcakes make a portable alternative.
Pool Party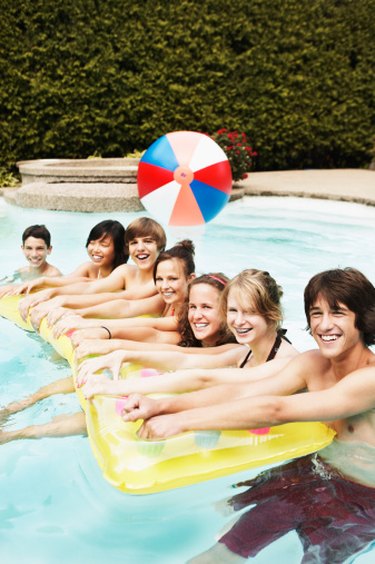 During the heat of the summer months, a pool party will be a welcome way to cool off and celebrate a 16th birthday. When hosted at hotels or other indoor pool areas, pool parties can be a hit in the winter, as well. Play some beach-inspired tunes, like the Beach Boys or reggae, and let the guests swim, play volleyball or lounge around the pool. Barbecued food, fresh fruit, smoothies, and other summer-inspired food will fit in well at a pool party.
Sporting Events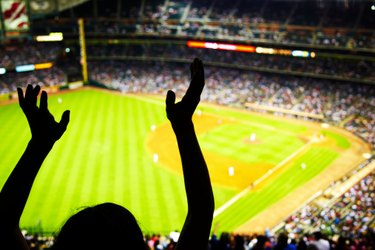 Rather than having his 16th birthday party at home, let him and his friends celebrate his special day by cheering on a favorite sports team at a baseball diamond, basketball court or football field. Watching his favorite team play live, eating hot dogs or nachos, and spending time with his friends is sure to make for an exciting birthday he'll never forget. Best of all, many fields offer reduced group rates or even special-event rooms for the birthday boy to open his presents and eat cake.
Bonfire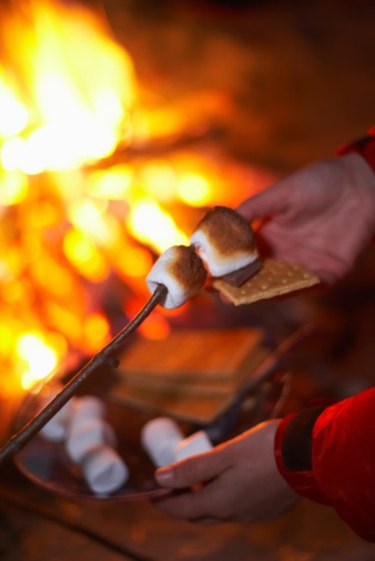 A 16-year-old who wants to relax with his friends at a low-key birthday party will appreciate an outdoor summer bash. Set up some recreational games, such as Frisbee or flag football, to let guests burn off some energy. When it begins to get dark, start up a bonfire. The glow of the fire sets a laid-back atmosphere that encourages guests to hang out, chat, play guitar, and enjoy the outdoors. For the complete bonfire experience, let guests roast hot dogs and marshmallows over the open fire.