Teenagers can be nearly impossible to please, but by the time they're 18, girls should be entering a new, more mature phase of life. Girls this age are moving from being dependent on their parents to taking care of themselves. Choose gifts that they'll not only enjoy, but that will help make this transition easier.
Lottery Tickets
Now that she's 18, she can legally play the lottery. Buy a selection of lottery tickets. Buy mostly $1 tickets, then add in a few $2, $5 or $10 tickets. This variety ensures that she'll have plenty of tickets to scratch off, but the bigger tickets give her a chance to win a big payday. Wrap each ticket separately so she'll have plenty of packages to rip open. You can also buy her a photo album and stick one ticket inside each photo sleeve.
College Gear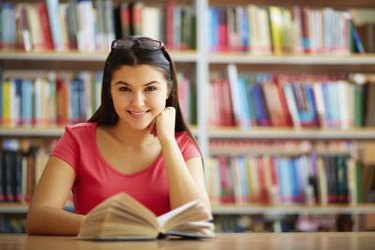 If she's heading off for college in the coming year, help her get a jump start on preparing for school. Buy a selection of survival books for college, such as books that explain how to study effectively or cookbooks filled with simple, healthy recipes. You can also buy her a stylish messenger bag. She can use it to carry her books to high school now and continue to use it when she gets to college.
Grooming Gifts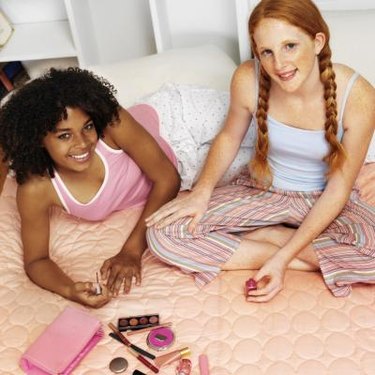 Most 18-year-old girls care about their looks, but many have limited budgets for grooming products. If her entire makeup collection is from the cheapest brand at the grocery store, buy her a makeup palette from a high-end department store. These palettes have a variety of eye shadows and lipsticks so she'll have plenty of shades to choose from. You can also buy her a bottle of perfume or bubble bath. If you're not sure what brand to choose, ask one of her friends or family members to find out what scents she likes.
Experiences
An 18-year-old girl is generally either finishing up high school, starting college or beginning her first full-time job, so she's likely stressed out. Give her the gift of a relaxing and enjoyable experience. Buy her a pair of concert tickets or a spa gift certificate. You can also rent her a hotel room in a nearby city so she can spend a weekend sightseeing. Whatever gift you choose, it should be something she can do with a friend. If she is off to college soon, she'll appreciate making memories with high-school friends before they're separated.