Things You'll Need
Auditorium

Projector

Screen

Public performance site license

Movie

Snacks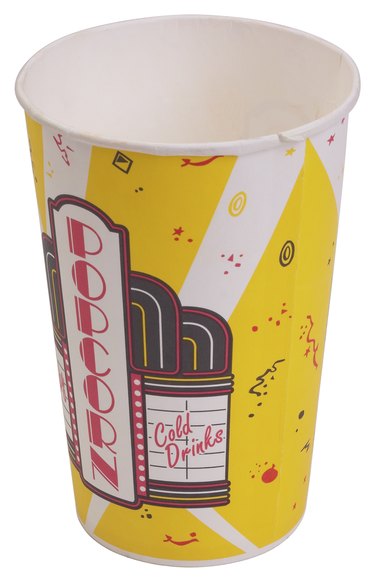 School movie nights are a fun community-building activity, but organizing one without proper licensing for the film you show can result in a hefty fine. If you organize your movie night properly, you can legally screen almost any movie in your school and provide an enjoyable, family-friendly night for students and their parents at little cost.
Before Your Movie Night
Step 1
Choose a movie. Polling the school on what movie people would like to see is not the most efficient way, so have the organizing committee decide. Look for a family-friendly movie most students either may not have seen or would be willing to see again.
Step 2
Choose a date. Give yourself several weeks to plan and execute your event so you have enough time to get the licensing in order. Make sure you can use the screening site, whether it's the gym, auditorium, a lecture hall or a classroom, on the night in question.
Step 3
Apply for a Public Performance Site License through Movie Licensing USA. This license requires a one-time fee of $100 and allows you to display the movie listed on the license application in a public setting.
Step 4
Advertise your movie night. Have students create posters advertising the date, time and movie title and hang the posters around the school. Be clear on the promotional materials that parents and family are welcome, and list any admission charges.
Step 5
Obtain a copy of your movie. Your license allows you to obtain the movie by any legal means: borrowing from someone who purchased it, renting it or purchasing it yourself. You may not display a downloaded or bootleg copy of the movie.
On Your Movie Night
Step 1
Organize snacks and refreshments. Ask parents to donate baked goods, popcorn, chips or drinks for the movie night. You may opt to sell these in lieu of charging admission to the movie.
Step 2
Collect admission fees or donations. Your Public Performance Site License allows you to collect admission up to the price of the license. You may also choose to ask for donations, or offer "pay what you can" admission, in lieu of a set fee.
Step 3
Invite guests to come early or stay after the movie to socialize and meet teachers, their children's friends and other parents. Your school community will have fun and get to know each other at the same time.