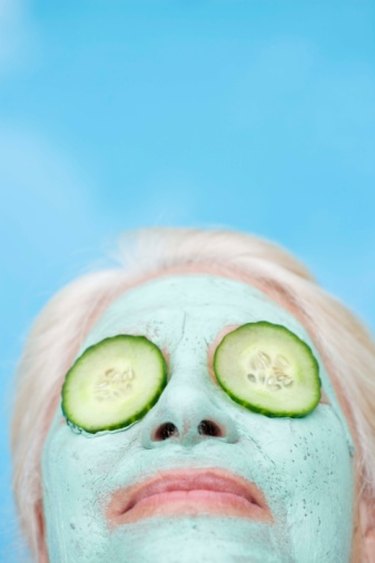 For a 20th birthday, a small party can be a meaningful, intimate way to celebrate the passing of another year with family or friends. Many 20-year-olds are in the middle of college; depending on your budget, you can plan a low-cost party or provide a splurge as a special birthday treat.
Spa Day
For a relaxing birthday, schedule a spa day. If you have the money, head out to a local day spa for pampering. For an equally relaxing budget option, make your own spa at home. Set up different rooms in your house for different treatment: do facials and foot baths in the bathroom and manicures at the dining-room table. Put on lotion under cotton socks and ask a friend with strong hands to do massages while the lotion works its way in. Serve vegetable trays and light, fruity drinks to complete the purifying experience.
Mini Vacation
For a small birthday party that will give you the chance to get away from your everyday life, have a mini vacation. Choose a place within two hours of your home and book a night or two in a hotel. Explore the area, go hiking, visit local restaurants and enjoy wandering around. Even though you won't be gone far or for long, the act of getting out of town can provide just enough variation from your routine without incurring unreasonable costs or absences from university or a job. The novelty of staying in a hotel, ordering room service and lounging by the pool can be a welcome respite from a busy life.
Wine and Cheese
Give a 20-year-old a taste of adult life with a small wine-and-cheese party. Buy several bottles of wine, small portions of good cheese, crackers and grapes. Ask a few friends over and have guests dress up in formal dresses to set a festive atmosphere and provide an opportunity to break out party attire. Toast the birthday honoree with wine and enjoy trying different pairings of wine, cheese and fruit.
Sushi Making
Sushi is a popular option but can cost a fortune. For a fun and useful birthday party, have a sushi-making session. Invite a few guests and provide sushi mats and recipes. Have a friend teach everyone to make their own rolls, from fresh fish to vegetarian options. Set out a variety of cut-up vegetables and fish and do a special dessert sushi as a closing treat. At the end of the party, set out your creations and have a sushi feast that will cost a fraction of the price at a sushi restaurant.