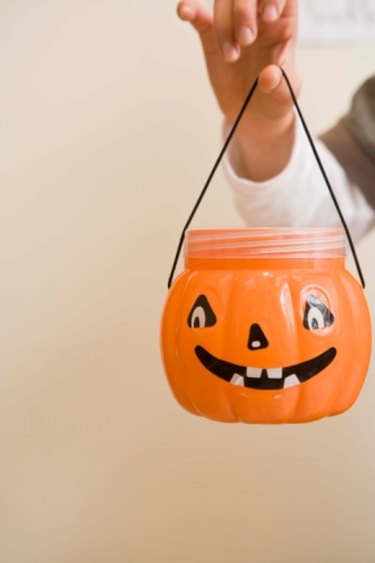 Whether you are hosting your own Halloween party or helping to plan one, you have plenty of options to choose from when searching for the ideal party venue around Halloween time. Choosing a cool place to host your Halloween party will depend on your own interests and budget as well as your party's theme and costume requirements.
At Home
Host your Halloween party at home for a cozy and familiar environment. Doing this will let you have full creative control on where your guests enjoy themselves and on how you decorate. Purchase black lights to replace your home's traditional lighting, or incorporate various colors of light throughout your home (such as orange lighting in your bathroom to go along with the theme of Halloween). Purchase a fog machine to give the added effect of a spooky atmosphere. Other decorations, such as fake cobwebs, statues and household decorations, are available at local Halloween store outlets or online (see Resources).
At a Haunted House
Renting a haunted house is a possibility, depending on your surrounding area and available houses. Many haunted houses are open for the public during the fall and around Halloween, so you may have to call many haunted houses to inquire about private rentals and parties. Renting a haunted house may also mean special restrictions or a specific time frame your guests can attend. Sign a rental agreement in advance that sets forth the terms of the rental. Most haunted houses are already pre-decorated, but you will more than likely be required to provide your own entertainment, food and beverages for your guests.
In a Field or Barn
If you live in a rural area or near a facility with a large field or barn, it may be possible to host your Halloween party in these locations. If the field or land is public property, find out from the appropriate local governmental authorities about any required permits or restrictions on using the land. You can also ask neighbors or the owners of an empty barn or field about hosting a Halloween party on their property, although you will be responsible for all of your party guests and their behavior.
At a Rented Venue
Renting a venue for a Halloween party is a perfect solution for those who live in larger cities or prefer an indoor event. Some bowling alleys (including cosmic bowling) allow rentals for private parties to host their own gatherings. You can also rent local banquet halls or even a time slot at your city's community center, depending on the community center's specific rules and pricing. Other venues to rent for the evening might include a concert hall or an entire "laser" tag or paintball building, though these will cost significantly more in rental costs.