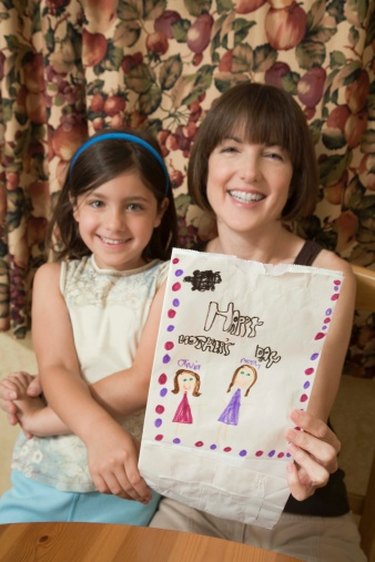 Buying a Mother's Day gift for a mom who has lived 70 or 80 years can be a challenge. You must consider several things to make an appropriate choice, including her hobbies and interests. You might also want to learn whether there is something she always wanted to do but never got the chance. This could be anything from taking a college course to sky diving.
Queen for a Day
A day filled with personalized treatments is sure to make any elderly mother feel special. Include a pedicure, a manicure, spa treatments, and a cosmetic makeover, which includes a new hairstyle. Most of these services can be completed in the home if you mother doesn't like to travel, or it is difficult for her to travel. In place of the spa treatment, consider a body massage.
Catered Meals Done by Family Members
If family members come to her home and prepare a meal for the day, she is sure to feel really special. Be sure to fix something she really enjoys. Set aside part of the day for a cake and celebration.
Hire a Feng Shui Expert
Feng Shui is an ancient Chinese system of art and science designed to create harmony. The expert could visit your mother's home and explain how to transform it into a more harmonious environment. This might simply be done with the appropriate placement of house plants, furniture and mirrors. If she wouldn't be interested in Feng Shui, then a simple home organization or remodeling consultation may be sufficient.
Wardrobe Makeover
Hire someone to come in and scrutinize her wardrobe. A trained professional can show your mother the colors and styles that enhance her good features and hide the bad ones. Include a shopping trip to purchase items that your mother has decided are suitable. It doesn't have to be expensive. If she is also a bargain shopper, try some of the second-hand stores. There are many name-brand items in these stores that can be purchased for a fraction of the retail price. Have lunch at her favorite restaurant while you're out.