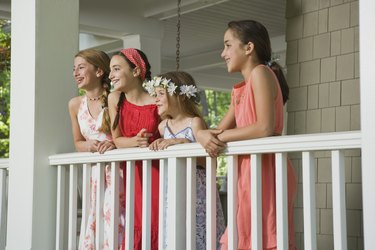 You can host a slumber party for a group of 9-year-old girls on an elaborate or modest budget and still provide an evening full of fun games and activities. Try to avoid store-bought decorations or party kits and invest a little bit of time and effort to make the decorations at home. Incorporate activities at the party that can double as a party favor for the girls to bring home for another way to save a little bit of money.
Decorations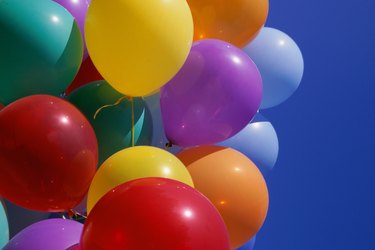 Decorate the party area with streamers and balloons hung from the ceiling and a floor full of balloons as well. Make a large slumber party banner along one wall from sheets of painted card stock or cardboard. Leave one area for the group to set up their sleeping bags and set up a lounge area with body pillows, beanbag chairs or couch cushions in front of the television for a late night movie. Set up a table near the lounge area for crafts and other activities throughout the evening and hang a large piece of fabric along one wall for a fashion show or karaoke contest.
Activities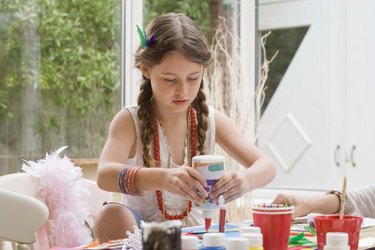 Purchase a variety of inexpensive craft activities that can also double as party favors. Ideas include discount store wooden boxes with paints and stickers for the party group to make jewelry boxes, and licorice shoelaces, cereal circles and candy circles to make edible jewelry. Kids can make spa slippers from dollar store flip-flops and decorative items, such as terrycloth fabric, ribbons and fabric glitter pens, or they can decorate plain white pillowcases with fabric markers or puffy paint. After craft time, bring out some nail polishes and makeup from your own collection and let the girls give each other makeovers.
Games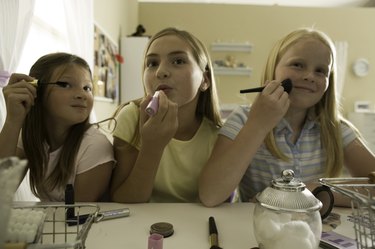 Organize a couple of games for the evening and purchase dollar store prizes for the winners. Begin with a scavenger hunt and hide a variety of common household items around the party area. Divide the group into teams and the first team to find all the items wins the game. Have a dress-up relay race. Fill two boxes with clothing items from your "have not worn in years" closet and divide the group into two different teams. Have a member from each team race across the room to dress up in the clothing in the box, run back and remove the clothing for the next girl to put on and then return to the box. The fastest team wins the game. Instead of a regular makeover, have a best-worst makeover competition. Divide the group into different teams again and have the teams race to give each other the worst makeover ever. Award a prize for the worst makeover and take pictures for memory's sake.
Foods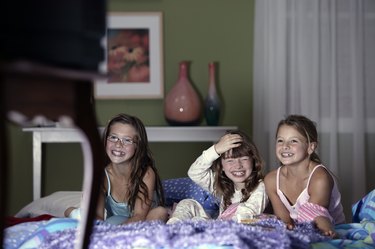 Instead of ordering out, have the girls help to make homemade pizzas, or for a group of varying tastes, have each girl prepare her own personal pizza. For dessert, have the group help to make cookies and cupcakes and decorate them with icing and other goodies. At the end of the day, have the girls sit down with a movie and popcorn topped with the flavoring of their choice, such as cinnamon and sugar, pizza spices or melted butter. In the morning, serve homemade pancakes and let the girls top the breakfast food with syrup, whipped cream and chocolate shavings.