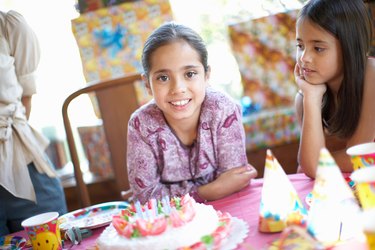 Although there are many ideas to choose from when planning a 9-year-old girl's birthday party, some themes are much more popular than others. But popular does not have to mean expensive.
Spa Party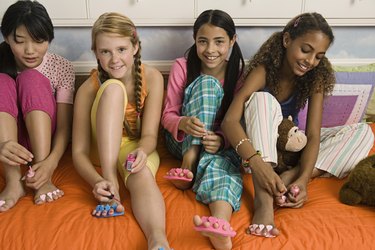 Spa party birthday parties are a big trend. The idea is to make guests feel like they're being pampered at a real spa, so they feel grown up. Offer guests towels, robes, makeup, nail polish and facial supplies, and let them make each other over or even concoct their own beauty treatments. Or you can hire stylists and cosmetologists to pamper your party guests. You also could book a spa party at a salon or day spa.
If you decide to supply the beauty and spa products and let the girls make each other over, you might want to have a sleepover as well. If you decide to hire salon professionals or take the party guests to a salon, ask if they offer a discount for bringing a certain number of guests.
Slumber Party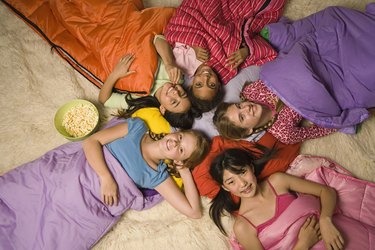 Slumber parties are one of the most popular themes when it comes to birthday celebrations for 9-year-old girls. Slumber parties are relatively inexpensive to host, as your guests will be responsible for supplying their own blankets, pillows and sleeping bags. You just need to provide drinks, food, breakfast in the morning and activities. Supply the girls with games, movies, dress-up kits, or even let them go swimming.
It is important to make sure you have the contact information for each of your guests' parents, in case one of the girls gets sick or simply wants to go home. Also, on the invitation ask parents to note whether their children have any allergies. This is especially important if you have pets in your home.
Pool Party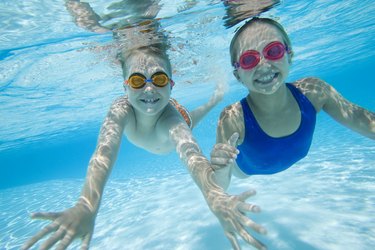 This type of party works best in the spring and summer months, but a pool party can be held in the fall and winter by renting an indoor swimming pool from a country club or fitness facility. If you have the money to spare, you also can have your pool party at a water or amusement park. You'll just need to pay admission for all the party guests and chaperones.
Aside from making sure guests are safe and well-supervised, give them water, healthy drinks, fruit or other healthy snacks and of course, cake. If your pool party is outside, grill burgers and hot dogs. Some water and amusement parks have grills available for guests. If your party is at an indoor pool, serve pizza or sandwiches.