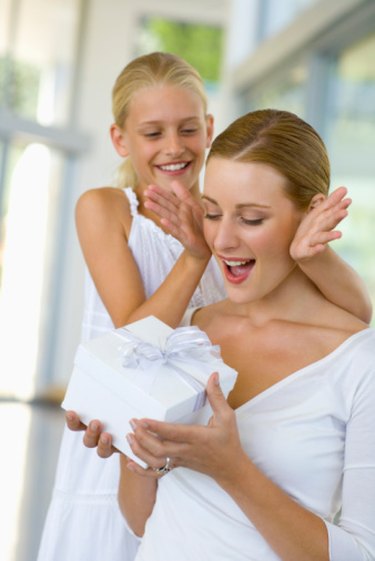 Being 13 is a special age for children. They are not quite adults, although they do want to assume some independence from their parents. They want to make their own decisions but still require guidance and support. It is the start of yet another chapter in their life – the teenage years. Get your child involved in the party planning and help him create a party he will remember for years to come.
Dog-Sledding Party
An unusual way to celebrate a 13th birthday for a sports-loving, outdoorsy kid is a winter dog-sledding party. Arrange for a driver to take the group on an afternoon tour through the picturesque countryside. No whips or reins are used on the dogs, since the animals respond to verbal commands. Each person gets to know the dogs by name, and each person can develop a special rapport with the animals in helping the driver with the dog commands. The tour takes an afternoon break for a well-deserved lunch and hot chocolate.
Slumber Party
Each person can bring sleepwear and a blanket. Set up a large tent outdoors, if the weather is fine, or in your basement or den, if the weather is cool and rainy. Provide sleeping blankets or inflatable mattresses, blankets, pillows and treats for the group. Purchase a variety of nail polishes, hair clips, bracelets for the girls to have a mini make-up party. Serve finger foods, such as pizza and birthday cupcakes. At night, the girls can curl up in the tent and watch one of their favorite movies on a portable DVD player, while munching on popcorn or chips.
Laser Light Bowling
Reserve lanes and a party room, and go laser light bowling. The music and colorful laser lights give a whole new feeling to bowling. You can have a two-hour bowling party, with unlimited bowling for first hour, a choice of dinner from hot and cold buffets, pizza or hot dogs and hamburgers, birthday cake or ice cream. You can buy prizes for the person with the highest bowling score, the lowest score and create categories so that each person at the party gets a prize.
Laser Quest Tag
Send out special laser tag invitations to the guests. Laser tag is an energetic, exciting hide-and-seek indoor game played at various laser-tag locations. Players get protective vests and hand-held infrared plastic guns. The playing arenas are filled with theatrical fog, black strobe lights and obstacles that the players maneuver around and hide behind while seeking out players from the opposing team. The guest of honor gets a complimentary pass, and the birthday package includes two laser quest games, a private party room with storage area for birthday gifts. You can provide your own food or order from the arena menu.