While a 17th wedding anniversary may not seem as much of a milestone as a 20th or 30th anniversary, 17 years of wedded bliss is still a special occasion that should be duly noted and celebrated. Gifts typically associated with this wedding anniversary are furniture and porcelain; however, there are gemstones and colors associated with this anniversary that can also be incorporated into personalized wedding anniversary gifts.
Furniture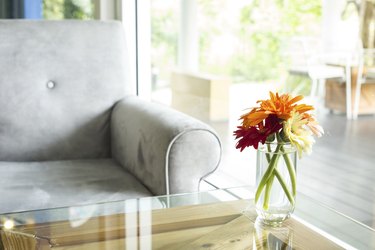 The contemporary gift for 17th wedding anniversaries is thought to be furniture. If you are purchasing a gift for a couple you know, make a mental note when visiting their home of any items of furniture they may be lacking or ask them directly what they might like for their anniversary in terms of furniture pieces. Keep their style preferences in mind. Avoid purchasing traditional pieces of furniture if they like contemporary design. Consider night tables for beside the bed, a desk to accommodate a laptop, or a cozy chair or sofa for the family room. A couple celebrating their 17th wedding anniversary may choose to purchase an item of furniture together for their home as a gift to themselves and each other.
Citrine and Amethyst Gemstones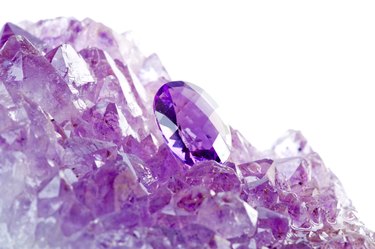 The gemstone list for wedding anniversaries names citrine and amethyst for the 17th wedding anniversary. Choose a gift representing either gem for an appropriate anniversary gift. Consider citrine or amethyst earrings or a heart-shaped pendant for her and cuff links or a tie pin for him. Alternatively, use the gemstone colors in other ways. Consider an amethyst/purple bedspread for the couple or purple or yellow items of clothing.
Porcelain and the Color Yellow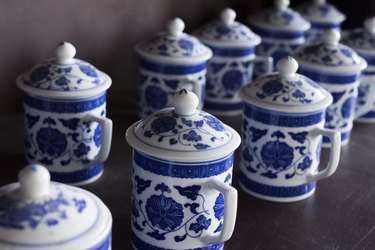 According to the Wedding Anniversary Site, porcelain is the modern gift for 17th wedding anniversaries. Porcelain gifts may include a vase, a pitcher, a set of porcelain dishes or a decorative porcelain egg. The color associated with this specific anniversary is yellow. Consider giving your wife a bouquet of yellow roses or a dozen helium-filled yellow balloons or wrapping a gift in yellow paper.
The Number 17
A special way to honor a 17th wedding anniversary is to apply the number 17 to the anniversary gift. Give a bouquet of 17 flowers, for example, or 17 decadent chocolates. Send the couple on a second honeymoon for a period of 17 days. Consider a mixed CD consisting of 17 romantic love songs, especially any songs that hold personal meaning for the couple.