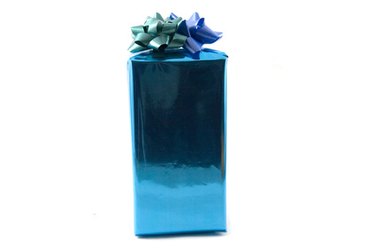 Homecoming is a special time for both high school students and graduates. Students often participate in a variety of activities during Homecoming week, from dress up days to dances. When you are purchasing a gift for someone during Homecoming week, choose something that will help celebrate school spirit or be useful during a Homecoming week activity.
Clothing
Give a gift of clothing during a high school Homecoming. If the person you are shopping for is a student who will be heading to a dance, purchase the dress, suit or outfit for the event. These items can get costly, so this is a present that will definitely be appreciated. Alternatively, find out whether the teen's school has Homecoming dress up days and choose items that will help create the costumes.
Gift Basket
Create a gift basket to help celebrate Homecoming. Further the theme for the gift basket by using a mini megaphone in one of the school's colors as the base of the basket. Fill the gift basket with candies, cookies shaped like the school's mascot and shakers in the school's colors. Add other small items, such as stickers and other items with the school's logo on them.
School Apparel
Most schools design Homecoming T-shirts that people can buy to commemorate the year's Homecoming festivities. Purchase a T-shirt for the person you are shopping for. Alternatively, choose other school apparel items, such as a sweatshirt, a baseball cap, sweat pants or shorts. Other possible apparel items could be jewelry that features charms with the school's logo or mascot on it.
Picture Frame
Select a picture frame for someone during a high school Homecoming. Choose a simple frame that is one of the school's colors. Alternatively, decorate a frame for the occasion. Choose a plain wooden frame from a craft store and paint it in one of the school's colors. Paint the schools mascot or logo on it along with something like "Homecoming 2011."