Things You'll Need
Seam ripper

Pins

Thread

Scissors

Thick needle (recommended)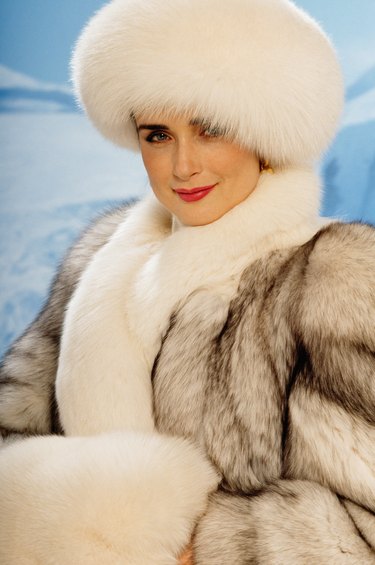 Fur coats are expensive investments that usually last quite awhile. However, no matter how well-made the garment is, regular wear and tear can result in a rip, either in the lining or on the fur pelt of the jacket. This can be difficult since a matching mink pelt would have to be found, then the coat taken apart and resewn. Even the smallest tear can turn into a nightmare, often causing the entire pelt to be replaced.
Step 1
Examine the mink coat. Determine how extensive the rip is. If it is extremely large, or if stitching the tear will interfere with the line or the overall look of the jacket (you can, with moderate sewing ability, fix rips that are under the arms, on a button hole or hem, or near the seams with almost invisible stitching), be sure to take the coat to a local furrier.
Step 2
Determine if the tear is a simple fix. If so, remove the lining stitching with the seam ripper. You will not need to remove the entire coat's lining, just enough that you can get to the tear. It is important to sew on the inside of the coat, not the "furry" side. Pull the rip together and pin so that the fur won't slip. Sew as close to the rip as possible, with small stitches. Be sure that the thread is the same color as your mink. Usually a slightly larger sewing needle will yield better results, depending on the thickness of the mink.
Step 3
Determine if the tear is in in the lining. If so, sew it much like you did with the pelt. However, the color of the thread does not matter since it will not be seen from the outside of the coat. Restitch the seam of the lining back to the coat once your repairs are made.
Warning
If the rip is oddly shaped, or if you do not feel your sewing ability is not up to the task, consult a furrier before attempting to sew so you do not ruin an expensive item.