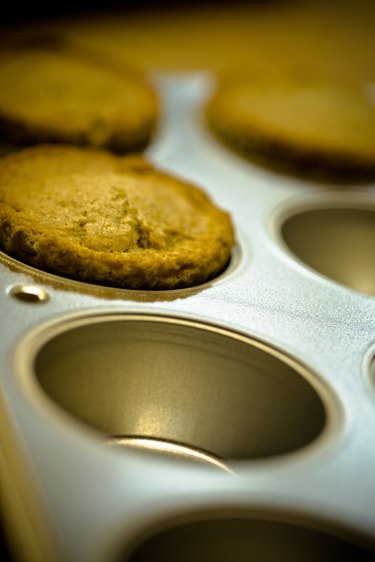 Eating freshly baked muffins is one of the simple pleasures in life. This pleasure can be short-lived if your baked treats have become stuck to the muffin pans. There are techniques that can prevent muffins from sticking, but these are of little assistance if sticking has already occurred. If your muffins are presently not coming out of their pans, all is not lost. Before you throw out the entire batch and start all over, try some simple steps to help salvage all of your hard work.
Step 1
Place the hot muffin pan on a wet towel for a few minutes.
Step 2
Place your paring knife between each muffin and the surrounding pan to gently loosen them from all sides.
Step 3
Remove the muffins one by one as you loosen them from the pan or turn the entire tray of muffins out onto a large platter.
Tip
Oil your muffin tin well before adding the batter to prevent sticking.
Allow the muffins to cool at least five minutes before removing them from the pan.