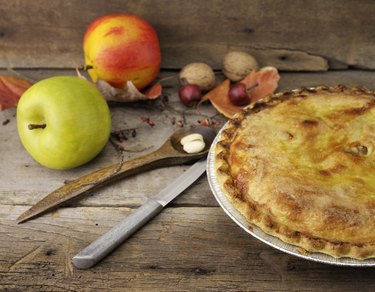 There's nothing more American than the aroma of a freshly baked apple pie wafting through the kitchen. The best apples to use in pies should be crisp and have a consistently that holds up during baking.
Tart Apples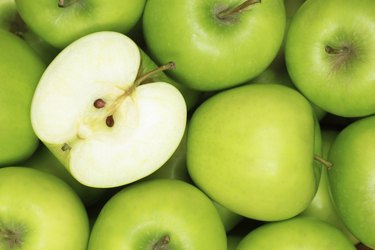 Granny Smiths are the most popular tart apple used in pies. Because these apples do not have much sweetness, you need to add a lot of sugar and spices to make a good pie. You also can use try Jonathan, Jonagold, Winesap and Pippin apples.
Sweet Apples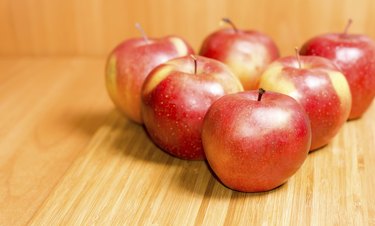 For a sweeter pie, use Rome, Fuji, Pink Lady, Suncrisp and Empire apples. Red Delicious apples are a favorite for eating but their texture is not ideal for making pies.
Apple Preparation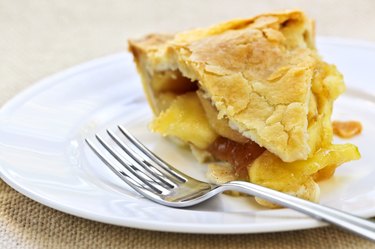 The most time consuming part of making a pie is slicing the apples. If you slice the apples thinly, you'll get a dense pie with the crust resting on the apples. Thick sliced apples are best if you're making a domed pie. For interesting flavor and texture, use two or more types of apples in your filling.