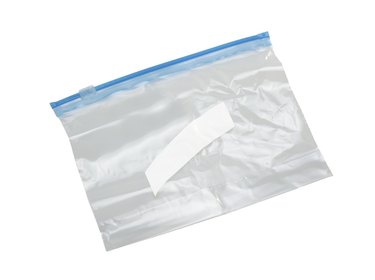 Pillowy soft divinity candy should melt in your mouth like little clouds of air, but improper storage makes it dry and stale -- a far cry from divine. A close cousin to marshmallow and nougat, divinity candy is made by whipping a hot mixture of sugar and corn syrup into meringue until it becomes stiff. This popular holiday confection is often made with pecans and almond nuts mixed in or pressed in the top.
Drying Time
Exposure to air from lack of storage or improper storage makes divinity candy undesirably dry and crumbly, but divinity requires a brief drying period before storage. After spreading the whipped divinity in a pan or dropping into shape on a wax paper-lined trays, leave the candy uncovered for about 12 hours or overnight. The finished candy should be dry to the touch on the outside, but light and soft inside.
Short Term Storage
Despite the presence of egg whites in the meringue, the heat from the sugar syrup removes the danger of the egg content spoiling. This means divinity candy stays fresh even at room temperature for 10 to 14 days. Refrigerator storage is also acceptable but not necessary, and creates the potential for condensation that makes the candy slimy. To store the divinity candy, line an airtight storage container with wax paper. Fill the container with the divinity candy, placing a piece of wax paper between each layer. Alternatively, store in plastic zipper storage bags or wrap securely in wax paper -- the wax paper lining prevents moisture form escaping.
Freezer Storage
Store divinity candy in the freezer for storage beyond two weeks. With proper packaging, divinity stays fresh in the freezer for up to one year. This convenience allows you to make candy well in advance, a particular advantage if you make several different types of candy around the holidays. Choose containers or bags approved for freezer storage with proper moisture-vapor retention ability to prevent freezer burn. Just as with room temperature and refrigerator storage, line the container and separate layers with wax paper. Remove the lid and set the container out at room temperature for about 1 hour to thaw before eating.
Gift Packaging
Divinity candy is most popular around the holidays, often made in big batches for gifts along with fudge, truffles and caramels. Proper storage is just as important when giving divinity as gifts so the recipient can enjoy fresh, flavorful candy. This doesn't mean you have to use unattractive plastic food containers in place of pretty packaging. Cellophane treat bags work perfectly for storing divinity as long as you squeeze out extra air and check carefully for holes in the plastic. Tins make candy gifts extra special but are not air-tight containers. Line the tin with wax paper, using enough to complete cover the candy with the excess after filling the tins.