Things You'll Need
Elastic headband

Fake leaves

Gold or silver spray paint

Newspaper

Thread

Needle

Scissors
In ancient Greece, hair was considered a symbol of strength and beauty. Women started to use decorative metal headbands to further adorn their greatest accessory. Men also wore headwear with branch wreaths or gold ornamentation to signify high honors. The Greek headband is an essential accessory for a Greek costume. It is also a look that is becoming fashionable, in moderation. With the right materials and by following a few simple steps, you can quickly create a customized Greek headband.
Step 1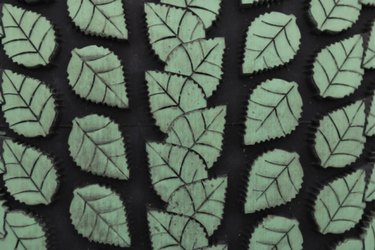 Spread newspaper on the surface you will be using to work. Spray paint the leaves with gold or silver spray paint and allow to dry. Add a second coat and allow to dry before moving on to the next step.
Step 2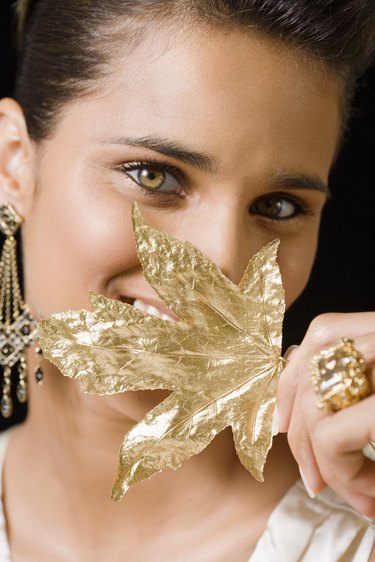 Pin the leaves to the thin-to-medium-sized elastic headband. Try the headband on the wearer to see if it looks right. Make adjustments at this point until you are happy with the placement. You may also want to glue the leaves in place before you sew, but this is not necessary. If you do use glue, be sure not to glue the pins to the headband. The leaves should either be pinned all the way around the band facing the same way or halfway around the back and sides of the head, with the tips of the leaves pointing toward the face. This will depend on what style of headband you'd like to create, a full leaved style or if you want the leaves to just show on the sides of the head from the front.
Step 3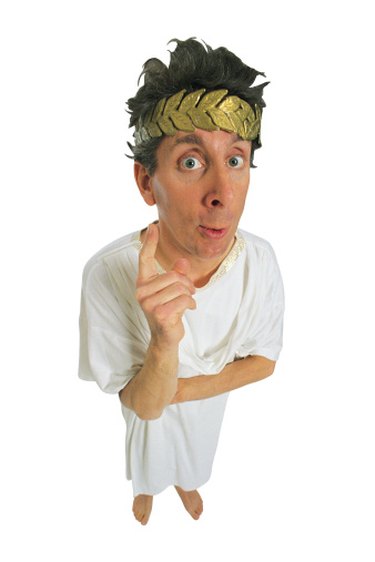 Use a whip stitch to secure the leaves onto the headband with matching thread. Continue to stitch until completely secure. This may take significant stitching depending on the size and weight of the leaves. Take pins out as you stitch.