Backpack straps are normally made from nylon strapping, similar to seat belt webbing. Nylon strapping is strong, but it frays easily. You need to prepare the raw ends of nylon backpack straps before sewing, so your new straps will be strong and will last as long as the rest of the backpack. You will also need to use a heavy-duty sewing machine with an 18-gauge needle when sewing nylon straps because of the strap's thickness.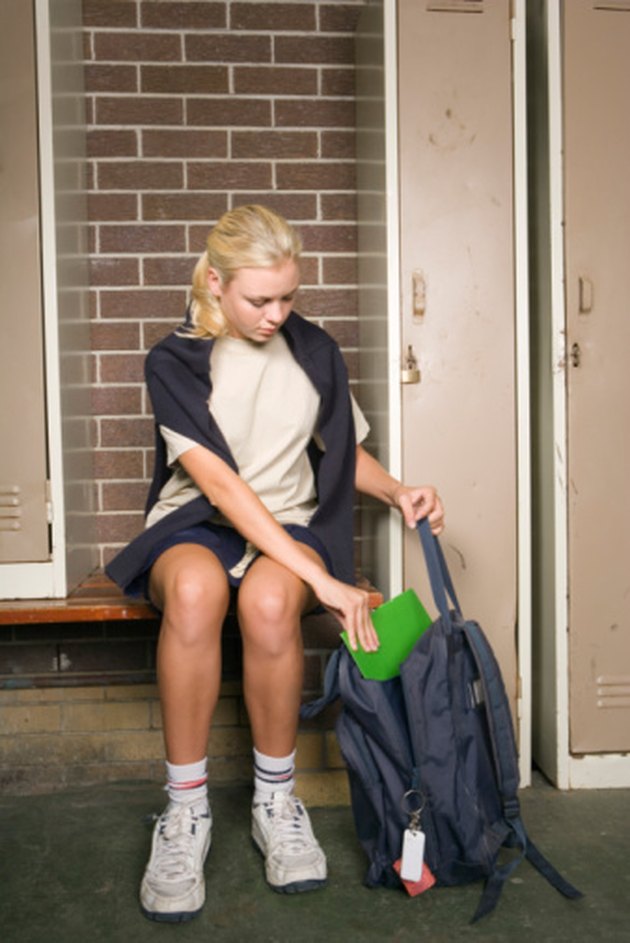 Things You'll Need
Scissors

Replacement strap (optional)

Metal tongs

Lighter

Sewing machine
Sewing Layers of Strap Together
Step 1
Cut off the frayed strap ends. If the ends are already cut straight, do not cut them any shorter.
Step 2
Hold the strap in the metal tongs, two inches away from the cut edge. Pass the cut strap edge through the lighter's flame to melt the woven nylon fibers together, using a smooth, continuous motion. The melted part of the strap only needs to be between 1/16 inch and 1/8 inch to fuse the fibers.
Step 3
Overlap the strap ends together at least 2 inches. Sew a boxed-X stitch right on top of the overlap by sewing a square 1/4-inch from the overlap's edge then sewing across the square diagonally.
Tip
Do not hold the strap still when melting the strap end.
If you need to sew the strap to the backpack material, attach the strap using the same boxed-X stitch you use to sew the straps together.
Warning
Keep a bowl of water handy when melting the strap ends, in case the strap starts to burn or melts too quickly. Also, melt the strap ends outside and do not inhale the fumes from the melted nylon.