Things You'll Need
Tape measure

Two skeins of brown yarn

Scissors

Black bowler-style hat

Hot glue gun

Hot glue sticks

Brown shirt and pants

Black wire-framed sunglasses

Black gloves

Dark shoes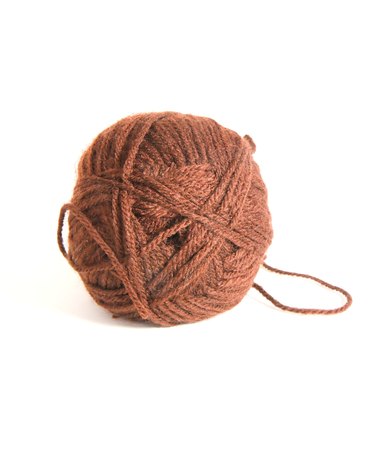 Your next costume party is the perfect chance to dress as a creepy, kooky character from "The Addam's Family" TV show, such as Cousin Itt. The walking waterfall of hair, whose only dialogue was squeaked, is an easily recognized pop culture choice for Halloween or a costume party. The costume can be worn by a male or a female and is simple to make with very few supplies.
Step 1
Measure the height of the person who will wear the costume.
Step 2
Roll out the yarn and cut it into strips that equal the height of the person minus 6 inches. If the person is 5 feet 6 inches, you will need to cut 5-foot lengths of yarn. Cut a total of 20 lengths.
Step 3
Turn the bowler hat upside down and set it on your work surface. Place a single piece of yarn one-inch inside the hat and attach with hot glue. Hold the yarn until the glue cools. Start at the back of the hat. Repeat with another piece of yarn.
Step 4
Glue all 20 pieces of yarn side by side. Cut 20 more lengths and glue them into the hat. Repeat until you have glued yarn all of the way around the hat.
Step 5
Put on the hat and use your fingers to comb the yarn. Add more yarn to any spots that look too thin.
Step 6
Wear brown clothing under the hat so it won't be very noticeable if the hair moves when you walk.
Step 7
Place the glasses over the yarn onto your face.
Step 8
Slide your hands into the gloves. Put on the shoes.
Tip
A light spritz of hair spray will help keep the yarn from moving around and getting tangled.
Use small hair clips behind the glasses to pull a little yarn to the side in front of your eyes.
Warning
Use caution when moving around, as it can be hard to see in this costume. Consider having someone escort you around.