Things You'll Need
Muslin fabric

Applique design

Iron and Ironing board

Embroidery hoop

Beads

Needle

Hand-quilting thread

Scissors

White glue

Felt, optional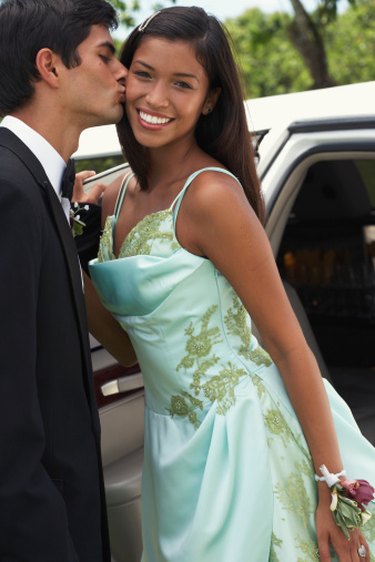 If you love the look of beaded applique, but do not necessarily love the cost of it, there is a way to make it yourself. Beaded appliques can add unique textures and dimension to most any outfit or accessory. Add some glitz to a purse or other handbag with beaded applique that will match the look you are going for, especially since you get to pick out the colors and design to suit your tastes. Many appliques can be finished in one to two days with supplies from craft and sewing stores.
Step 1
Transfer the applique design to the fabric with the iron, or draw one freehand onto the fabric.
Step 2
Place the fabric into the embroidery hoop. It needs good tension so that you can see how the design will look when it is finished. If the fabric is too loose, you may end up with beads where you do not want them.
Step 3
Sew on the beads, until the design is covered as desired. To make sure that each bead is secure, it is best to sew one on at a time. When finished sewing on beads, knot the thread securely and snip it close with the scissors.
Step 4
Turn the piece over so that the beads are facing down. Spread white glue over the back of the beaded fabric. This will stiffen the piece somewhat, as well as making sure that the beads and threads are locked into place. Let dry completely.
Step 5
Cut the beaded image from the fabric. Make sure not to cut any of the threads that hold the beads into place. Glue felt onto the back of the applique, if desired, to give it a more three-dimensional look. The applique is now ready to be sewn onto the garment or bag.
Tip
Use larger beads or pearls to outline your design.
Sequins can also be used in place of or alongside beads.