If you grew up playing the board game Candy Land, there's no doubt you know who Queen Frostine is. Queen Frostine is the icy counterpart to King Kandy, and together they rule Candy Land. On the gameboard, Queen Frostine wears a light blue gown and tiara and carries a staff decorated with snowflakes. Put together your own Queen Frostine costume with items at home and a few you may have to buy, depending on how elaborate you want the costume to be.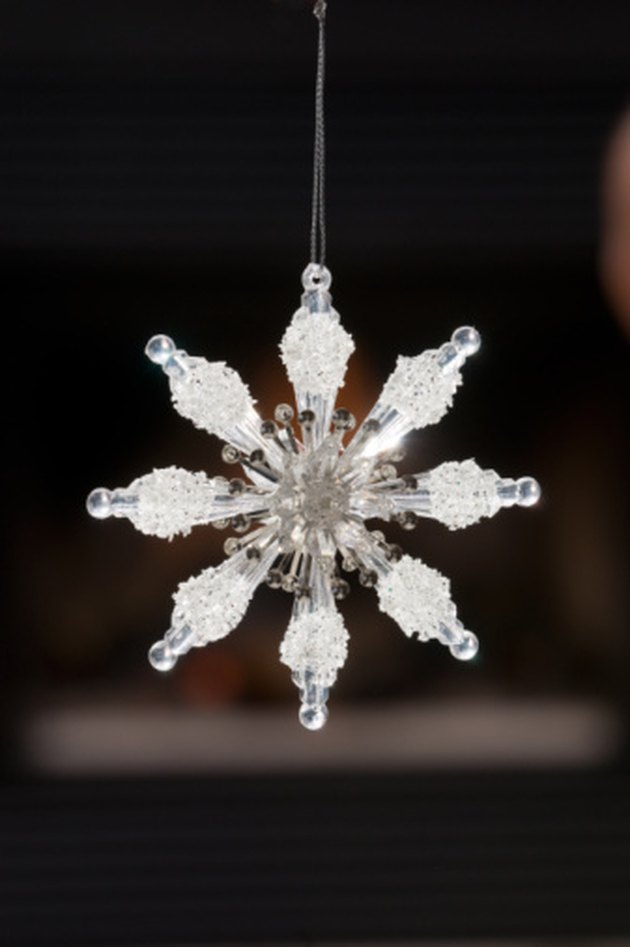 Things You'll Need
Light blue gown or dress

White apron

Tiara

White or blue wig or glitter hairspray

White plastic rod or dowel painted white

Snowflake decoration or ornament

Hot glue gun

Crystals

Glitter

Blue eyeshadow

Pink lipstick

Snowflake earrings and necklace
Step 1
Start with the dress you'll be wearing to be Queen Frostine. It should be a light, ice blue party dress or gown. Tie a white apron around your waist to create the white overlay on Queen Frostine's dress.
Step 2
Create an icy hairdo with a white or blue wig, or spray your hair with white glitter hairspray, which you can find at a costume shop.
Step 3
Top the wig or hair off with a sparkly tiara. Queen Frostine's tiara has snowflakes on it, but any sparkly tiara will work.
Step 4
Make Queen Frostine's scepter. It is long and white with a snowflake at the top. Use a white plastic rod or a dowel painted white to make the scepter. Glue a snowflake decoration or Christmas ornament to the top with a hot glue gun. Add glitter and crystals.
Step 5
Apply frosty blue eyeshadow up to the brow, and wear pink, glittery lipstick or gloss.
Step 6
Accessorize the costume with sparkling snowflake earrings and a necklace.