Transform your house for Halloween by decorating with fake spider webs. Stretch it across furniture and doorways to make a space look spooky and haunted.
Things You'll Need
Fake spider webs

Fake spiders

Scissors

Removable tack putty
Stretch Out Spider Webs
Out of the package, fake spider webs look like a large cotton ball. The more you stretch it, the more realistic it will look. One package can go a long way and decorate many different areas in your house. Use scissors to cut the webbing into smaller sections.
Use Hooks to Catch the Web
To secure the webs, it's easiest to catch them on a hook, nail, or sharp corner. You can also stretch it around objects.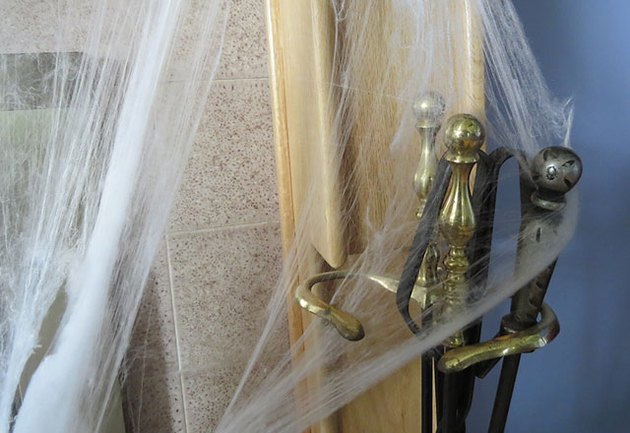 Use Tack Putty for Difficult Areas
If you have a difficult area where there is nothing to catch the webs on, use some removable tack putty. Stretch the webs out first and then tack it to a small ball of putty. This works well on the side of a door frame or on the back of furniture.
Use Webs on Windows
Stretch the webs across a window. When the light shines through, it will highlight each strand.
Use Webs Outside
Fake spider webs also work well outside. Stretch it across a garden lattice or brick.
Spread Webs Around Lamps or Other Household Objects
Wrap the webs around lamps and household objects.
Add Fake Spiders
Add fake spiders to give it a spooky realistic look.