Things You'll Need
Gift card

Bubble wrap mailer

Stamps or postage fare

Pen

Label

Note or card

Packaging tape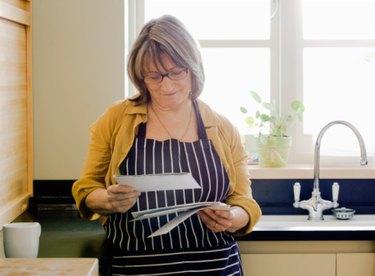 You may need or want to send a gift to someone that lives some distance away, but mailing gifts through the mail can be costly. Sending a gift card is a great alternative. If you want to send someone a gift card through the mail, there are some tips and tricks for getting it there safely.
Step 1
Take the gift card and put a return label on it with your name and address on it. Should your package somehow get opened and the post office finds it, they can know who and where to send it back to.
Step 2
Take the gift card and put it in the bubble mailer with your note or card. Do not wrap the gift card in the actual note or card because the gift card could warp the note or card and vice versa.
Step 3
Seal the bubble mailer securely. Most should have a sticky tab that will seal the package when pulled. If you are still concerned that it is not secure enough, put some packaging tape on the back of the envelope.
Step 4
Address the envelope with a pen on the front of the envelope and put your name and return address in the upper left corner. Make sure not to use pencil on the envelope as it could rub off or be difficult to read.
Step 5
Place stamps with the correct postage in the upper right corner of the envelope. If the package feels heavy and you are unsure of correct amount of postage, you should take it to the post office and have it weighed.
Tip
This will cost more than an average letter, but in the end, it will help ensure that your gift card will reach its recipient.
Warning
Don't guess the postage on the package, since the post office may send it back to you.