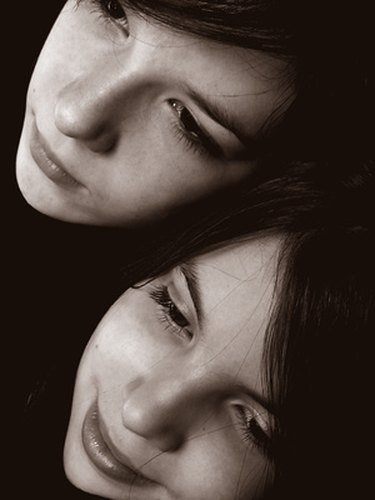 Girl Scouts of the USA started in 1912 with only 18 members and has since grown to more than three million across the world. This organization helps build character and skills to help girls succeed in the world. Every Girl Scout shares the Girl Scout law and Girl Scout promise. Making a multicolor beaded bracelet is a way for girls to remember these vows and carry them wherever they go. Every color bead represents a different aspect of the Girl Scout law and Girl Scout promise.
Step 1
Cut a 10-inch piece of elastic.
Step 2
Apply a dot of glue to each end of the elastic to make it easier to thread the beads and to keep the elastic from fraying.
Step 3
Tie a white bead at one end of the elastic to keep the other beads from sliding off while you are stringing them.
Step 4
Start stringing your beads onto the elastic. Separate each colored bead with a white bead. Put on a dark blue bead to represent the Girl Scout promise, a light blue bead to mean you are honest and fair, a yellow bead to mean friendly and helpful and a light green bead to show that you are considerate and caring. A red bead symbolizes your courage and strength, an orange bead means you are responsible for what you do and say and a purple bead demonstrates respect for yourself as well as others. A magenta bead represents respecting authority, a dark green bead means using your resources wisely, a pink bead stands for making the world a better place and finally a violet bead shows being a sister to every other Girl Scout.
Step 5
Tie a double knot at the end of your elastic, and ensure that it is tight. Squeeze a bit of glue onto your knot, and let it dry. Trim off any extra elastic you have, and then tie both ends of the bracelet together.