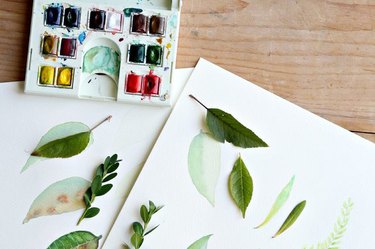 Hitting the open road brings a sense of freedom and playfulness to it, whether you Go RVing to a nearby campground, or make it a cross-country adventure. It's the perfect time (since you have extra time!) to explore new DIY projects. We've rounded up five of our favorite creative ideas for kids of all ages to enjoy when you're on the go.
Mosquito Repellent Bracelet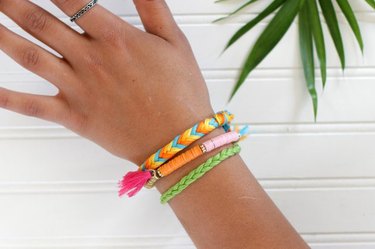 Warm weather trips need this double whammy DIY. Not only do you get to make cute bracelets, you're also making a mosquito repellent. It's a stylish way to keep pesky bugs at bay. (Man, we love clever crafts!) All you need is colorful embroidery floss, a pair of small scissors, and the insect repellent. (Beads are welcome, too, for added embellishment.) Think of all the different bracelets and designs you, or your little ones, can make while out and about. Talk about a boredom buster.
Basic Leaf Watercolor Painting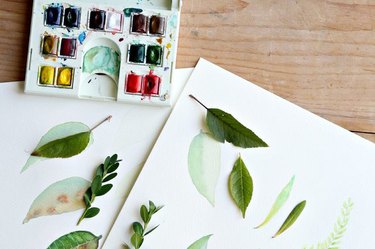 Picture this: you stop at a picnic spot to have lunch and stretch your legs a bit, or maybe you've hit your final destination and you're settling in for a few of days. Why not take a nature walk, find a cool looking leaf, and use it as subject matter for your next creative project. This DIY shows you how to paint a basic leaf, but the tutorial is anything but basic: the joy is in learning the intricate technique. Pack a travel bag with some brushes, watercolor paper, and a watercolor set, and release your inner artist.
Felt Family Photo Puppets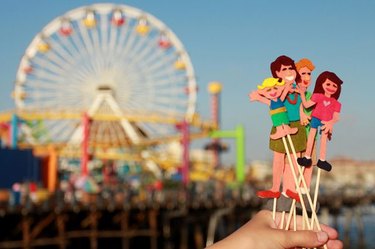 If you don't share your on-the-go travel pics on Instagram, did your trip actually happen? Don't let your adventures go undocumented! These adorable felt puppets made in your likeness (and anyone else you're traveling with) are perfect for social sharing. This project is ideal because the puppets can be made in the backseat since the materials are small, unscented, and easy to work with. And think about the fun photo album you can put together when your trip is over. Memories that'll make everyone smile for years!
Finger Knitted Bracelets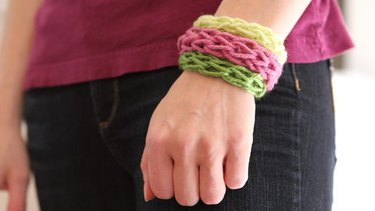 Get ready for time to fly when you, or your kids, are making this craft. We guarantee no one will ask, "Are we almost there?" when finger knitting is involved. Boy, girl, man, woman – it doesn't matter. Everyone loves finger knitting because it has a calming, meditative aspect to it. (But Driver, no knitting for you. Keep your hands on the wheel!) Kids, make a whole bunch of these and then share them with your friends when you're back home. It's a sweet way to let people know you were thinking of them while away.
Stitched Coasters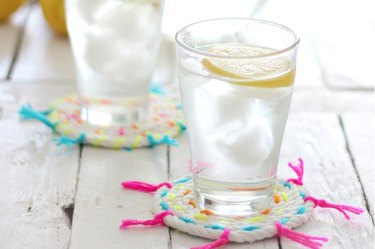 Maybe you wish you had cute coasters for your RV dinette, or maybe you want to bring a cute hostess gift to the friends or family you're visiting. Either way, these stitched coasters are an easy project to make while on the go. You just need a little fabric glue and felt (which you'll already have on hand from the finger puppets DIY), pretty rope, some colorful yarn, and a needle. It's so easy, and yet the result is simply lovely. Each design can be made with different patterns, adding color and creativity to your table.