Things You'll Need
Measuring tape

Foam batting

Fabric marker or marker

Fabric scissors (or sharp scissors or knife that will easily cut through the batting)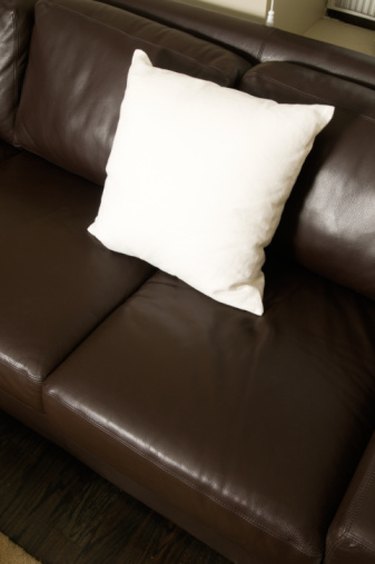 When you want a change in furniture or to dress up a living area, slipcovers provide an inexpensive way to give you the look of new furniture and a fresh, updated style to your room. Leather furniture provides a slight problem for slipcovers, though, as the slippery surface can cause your slipcover to slip around and not stay "fixed" on your sofa or chair. Inexpensive foam batting -- available at craft stores -- provides a surface that holds the slipcover in place.
Step 1
Measure the width and depth of the seating area of your couch or chair and the arms.
Step 2
Measure the height and length of the seat back of your couch from the cushions to approximately 3 inches around behind your couch.
Step 3
Purchase foam batting that will cover the entire measured area.
Step 4
Roll out the foam batting on your couch or chair, marking where you need to cut it. In general, you will need to cover the seat back, seating area and arms. You can leave extra at the front bottom if you like, although it is not necessary.
Step 5
Cut the batting using sharp fabric scissors or a sharp knife.
Step 6
Lay the cut batting on your couch.
Step 7
Fit the slipcover over the couch or chair and the batting. While positioning the slipcover, you may need to adjust your batting as you go. You can do this by slipping one hand under the slipcover and adjusting it with your other hand.