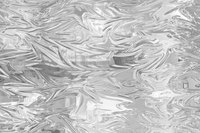 Chrome is an essential element in mid-century modern and contemporary design. From bathroom fixtures to lamps to furniture, chrome was and still is the first choice of many designers. However, when redecorating your modern home you'll find that most chrome pieces are not budget friendly. Fortunately for the do-it-yourself decorator, the designer look is easily replicated with chrome spray paint. Painting a simple, used vase is an easy beginner's project that allows you to practice spray painting with chrome.
Things You'll Need
Ceramic vase
Dishwashing liquid
Sandpaper, super-fine grit
Tack cloth
1 can primer spray paint
1 can chrome spray paint
Small artist's paintbrush
1 can gloss clear coat spray paint
Soft cloth
Prepare your vase by cleaning the entire surface with dishwashing liquid and water. Allow it to dry completely.
Scuff the surface of the vase. Use super-fine grit sandpaper and lightly sand the entire surface. Wipe with a tack cloth to remove all dust.
Spray a light coat of primer onto the vase. Shake the can until the ball rattles freely, then spray the vase. You don't have to cover the entire surface on the first pass. Wait two or three minutes, then spray again. Allow the primer to dry completely, according to the package directions.
Shake the chrome spray paint thoroughly. Spray in quick, light coats, stopping to shake the can frequently. Do not rush. If the paint starts to run, use a small artist's paintbrush and quickly smooth the paint. Allow it to dry for a few minutes between coats. Once the vase is painted, let it dry overnight.
Spray with a clear coat paint to protect the chrome. Use a gloss finish to intensify the reflective quality of your "new" vase. When it's completely dry, buff the vase with a soft cloth.