Have some fun channeling your inner granny, whoever she may be, by dressing yourself up in a grandma costume that you can easily make yourself. A sweet old lady costume is a classic choice, but you may also choose to put a twist on it by being a lazy grandma or even a crazy-cat-lady grandma. Check out your local thrift store for some vintage clothing or ask to borrow some of your own grandmother's clothes for a fun costume on the cheap.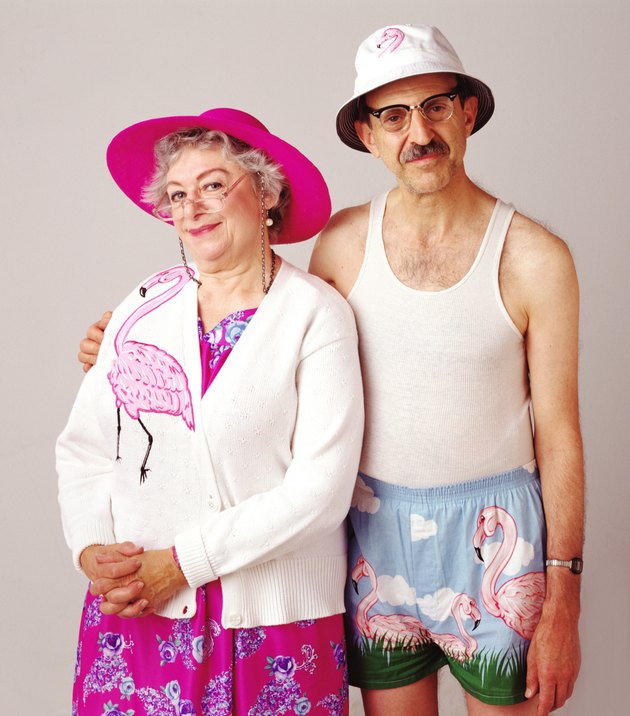 Things You'll Need
Cornstarch, baby powder, or flour

Grey wig

Makeup

Glasses

Wig

Robe

Stockings

Slippers

Coffee cup

Newspaper

Cat stuffed animals

Safety pins

Scissors

Litter box scoop

Cat toy
Grandma Costume Essentials
Step 1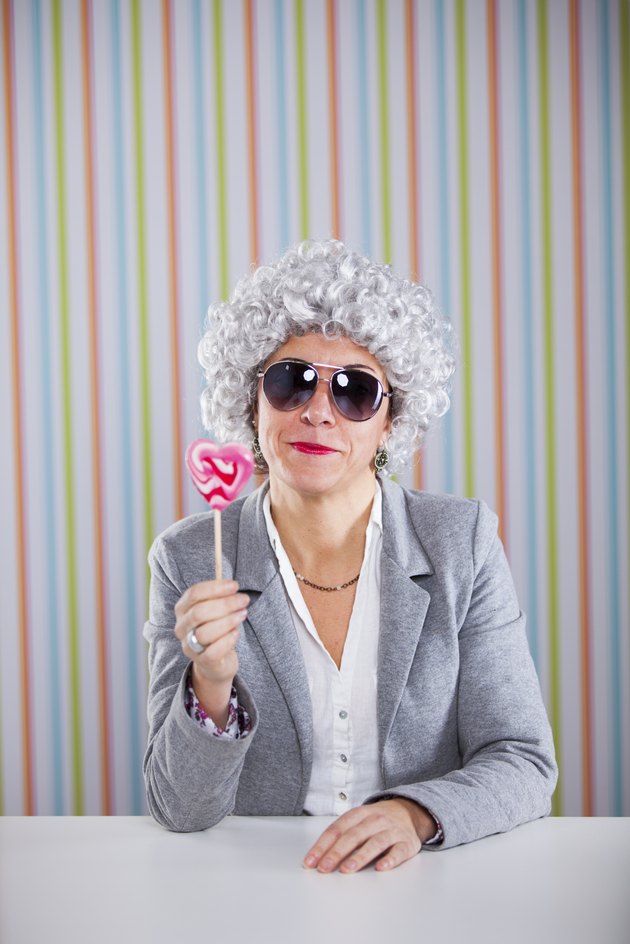 Sprinkle cornstarch, baby powder, or flour in your hair and work in with your fingers to give hair an aged look without dying it. Alternatively, you can wear a wig with grey hair.
Step 2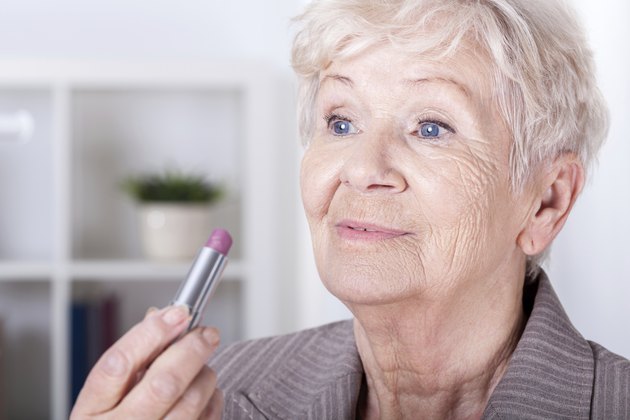 Put on a light-toned facial powder or costume makeup to give skin a pale look, and put pink blush on the apples of your cheeks. Use a bright-colored eye shadow, such as purple or blue. Apply a bright pink or coral lipstick.
Step 3
Find a pair of wire-rimmed glasses. If they are prescription glasses, be sure to remove the lenses to prevent injury.
Lazy Grandma
Step 1
Add rollers to your hair or wig to give your grandma costume a just-got-out-of-bed look.
Step 2
Wear an old robe or mu-mu that is secured at the waist with a knotted belt. Add a stockings that are rolled down to your knees and a pair of house slippers to complete the wardrobe.
Step 3
Carry a coffee cup or a newspaper as an accessory to the costume..
Crazy Cat Lady Grandma
Step 1
Style your hair or wig so it looks unkempt. The messier the hair, the better the look.
Step 2
Apply thick layers of blush and eye shadow -- and get some lipstick on your teeth. When applying your makeup, be sloppy about it.
Step 3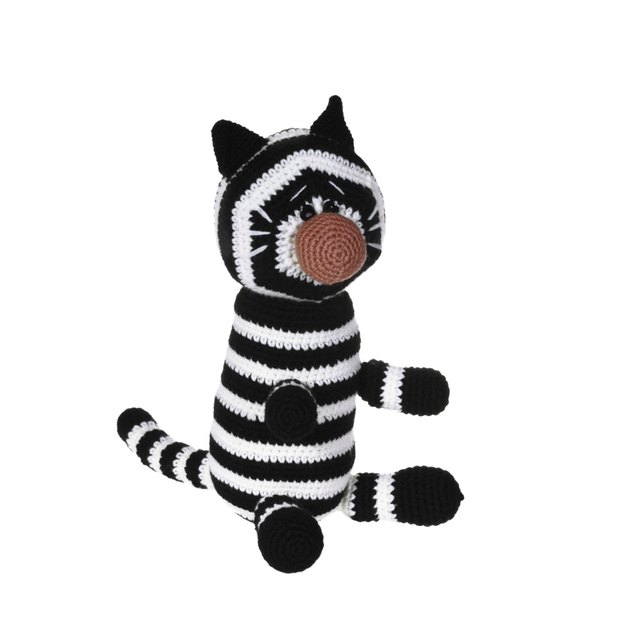 Attach multiple cat stuffed animals to a old robe using safety pins. Get creative and pin some to the inside of the robe too, so it looks like they are peeking out from under the hems. Cut slashes into the robe with scissors to replicate cat scratches. Wear a pair of house slippers to complete the look.
Step 4
Carry around a clean litter box scoop or cat toy as an accessory.
Tip
An alternative look for the crazy-cat-lady grandma could be to wear a sweatshirt with a cat screen printed on it with a pair of high-waisted slacks. Safety pin cat stuffed animals all over the outfit. Wear a pair of Oxford shoes.