Flappers, gangsters and a ban on alcohol that had everyone and their mother imbibing in secret, the 1920s embodied a certain dazzling decadence and risque mystery that inspires creative celebrations. A 1920s party demands a dress code of zoot suits and flapper fringe dresses, but the era has more to offer than fashion inspiration. Dig into the decade's history and social trends for a event that transports guests back to the Roaring Twenties.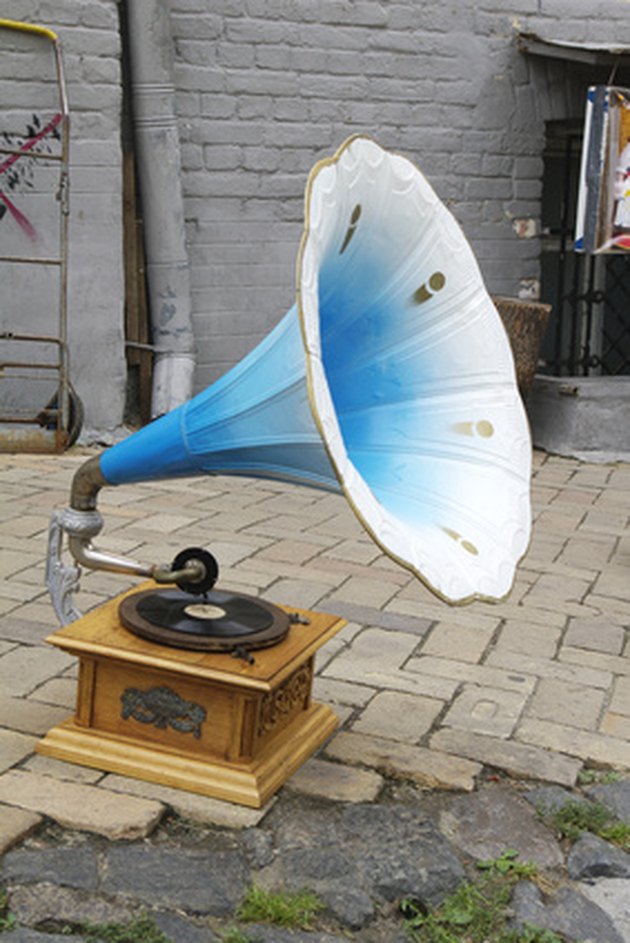 Things You'll Need
Invitations

1920s fashion plates or photographs

List of 1920s slang

Doorman/bouncer

Hatcheck girl

Claim tickets for coats and bags

Assortment of 1920s costume accessories (including fedoras, feather boas and long necklaces)

Flasks

Vintage claw-footed bathtub

Vintage record player

Vinyl records of 1920s including jazz, blues, big band, and swing music

1920s-inspired gangster film DVDs

DVD projector
Step 1
Create invitations informing guests of the party theme and the request that guests come in costume and character. Suggest a few vintage film titles, such as the James Cagney films "The Roaring Twenties" and "The Public Enemy," for guests to view prior to the party as inspiration. Include the list of 1920s slang words and phrases to assist guests in getting into character.
Step 2
Select a secret password for guests to use in order to get into the party, reminiscent of the password needed to gain entrance into speakeasies during the 1920s. Use vintage speakeasy passwords, such as "Joe sent me," or kitschy 1920s slang for homemade alcohol, such as "strike me dead," "tarantula juice," or "sugar moon." Include the password in the invitation, or send out mysterious e-mails with clues to immerse guests in the secrecy prevalent in the 1920s through trying to riddle out which phrase on the slang list is the right password.
Step 3
Position a doorman/bouncer with orders to remain in character with a serious, slightly intimidating persona. Instruct the bouncer to put invited guests who arrive without the password through the paces pretending to bar them from the party for a few moments before letting them in. Remind him the play is all in fun to add atmosphere to the event and not meant to antagonize guests.
Step 4
Hire a hatcheck girl to operate a coat check, giving out claim tickets to guests who would like to leave their overcoats or bags in a secure area outside the party. Instruct the hat check girl to evaluate the attire of the guests, providing guests without costumes on access to the assortment of 1920s accessories to wear for the party. Ask the girl to write down which guest wears each accessory so you can collect any missing items from the appropriate person after the event.
Step 5
Fill inexpensive flasks with various liquors to hand out to guests as take-home party favors. Distribute the flasks from the bar along with virgin drinks, such as juices and seltzer, that guests can spike themselves in honor of the subversive drinking done during the 1920s prohibition.
Step 6
Fill an old-fashioned, claw-footed bathtub with ice as an homage to the bathtub gin made by moonshine runners in the 1920s. Serve an assortment of beers and other pre-mixed, bottled drinks from the tub to give guests easy access to additional beverages.
Step 7
Play 1920s jazz, blues, big band, and swing music on vinyl records on a vintage record player for guests to dance to. Project the 1920s-inspired gangster film DVDs over the dance floor using the DVD projector, as an alternative to standard dance floor lighting. Select films that include scenes of revelers using popular dance moves from the decade, such as the Charleston, for your guests to imitate.
Tip
Use vinyl reprints of original 1920s music played on a record player to produce a scratchy, raw resonance reminiscent of the sound quality of the era more so than digital music recordings.
Original 1920s gramophone or Victrola players and recordings can be used in place of the vinyl records, however they have a higher value as antiques and can be damaged during the party.