Things You'll Need
Breathable storage bags

Silica gel packs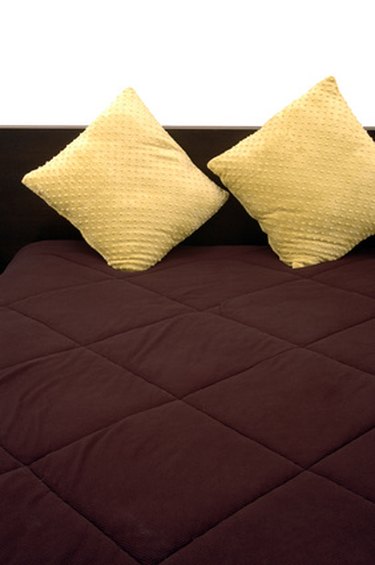 There are several types of pillows found in the home, including bed pillows, throw pillows and seat cushions. These pillows all have several things in common. They all provide comfort for the user, and, at some point, most of the pillows will need to be stored. To keep all these pillows safe and clean, it is important to store the pillows properly. This includes placing the pillows in the correct environment to prevent mold formation.
Step 1
Inspect the pillows. Make sure they are completely dry before storage. If the pillows are not dry, place them in the dryer on a low setting. Drying time will vary, depending on the level of moisture in the pillows.
Step 2
Place each pillow into a breathable storage bag, such as a linen or cotton bag. Avoid placing the pillows into a plastic bag. Plastic can hold moisture, which can promote the growth of mold.
Step 3
Put a silica gel packet into each storage bag. These packets are designed to remove moisture from the surrounding area, which will also help prevent mold formation.
Step 4
Store the pillows in a cool, dry place such as a cedar chest or bedroom closet.