After a luxurious hour of pampering your skin or your client's skin, your facial steamer will need sanitizing. Regular cleanings of your spa tool will diminish mineral deposits that can build up on the steam vent, hindering the machine's performance. Eradicate bacteria on and in your steamer that could cause breakouts or skin infections. Disinfecting your facial steamer will diminish odor and mold too. Protect your skin care investment by caring for your steamer correctly.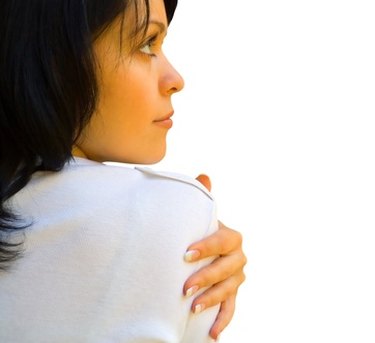 Things You'll Need
Distilled Water

Clean Cloth

White Vinegar
Step 1
Empty the steamer of all used water. Refill the steamer with distilled water and two tablespoons of white vinegar. The steamer should be full.
Step 2
Turn on the steamer switch and allow the machine to heat up completely. No other portions of the machine should be on.
Step 3
Release the steam for 30 seconds. Turn of the machine.
Step 4
Allow the remaining solution to sit in the steamer for 15 minutes.
Step 5
Empty the vinegar/water mixture and refill the unit with plain distilled water. Run the machine for 10 more minutes.
Step 6
Wipe down the facial steamer with a damp cloth.
Warning
Do not add essential oils to your facial steamer.