Log homes are the typical image of rustic living, with an abundance of wood in the structure and the decor. Wood is a natural material and it absorbs light, creating a drab interior without home decor to balance out the wood. You can brighten up the interior of a log home using different home decor elements, which will transform the rustic look and feel, while keeping all the charm.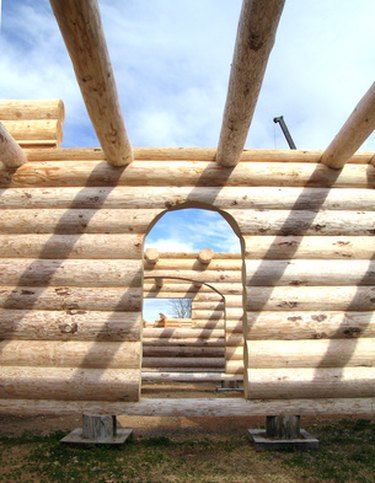 Things You'll Need
Wall Art

Window Treatments

Paint

Area Rugs

Acrylic Gloss Paint
Step 1
At the planning stage, one of the best ways to ensure a brighter interior of the home is to design it with plenty of large windows and some skylights to bring more of the natural light indoors. Using french doors will also allow more light to enter rooms of the log home.
Step 2
Covering existing windows with window coverings is a necessity for privacy and to help keep heat in during the cooler months. Window coverings can assist in brightening up the interior of the home, as long as you choose wisely. Pick bright colors, or if you are unsure about color, then it is best to use a white or cream window treatment. Dark prints or solid colors will not brighten up a room, and will in fact, darken it. If you can not afford to replace your existing window coverings, you can add a bright valance top treatment to liven up the look of the room.
Step 3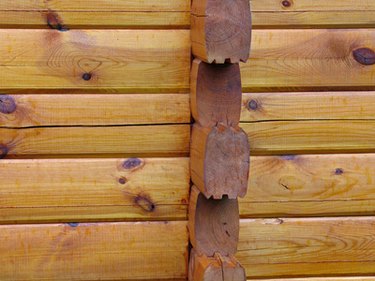 Sealing the wood logs on the exterior walls with an acrylic gloss paint will add a shine to the logs and cause them to reflect light into the room. Wood absorbs light, so left alone and without a gloss finish, the logs will not be a source of brightness for the home. If you are wary of glossy wood walls, you can treat the walls with an acrylic satin finish and the ceilings with a glossy finish.
Step 4
Paint interior walls of the log home with bright colors or with white paint. Painting can instantly transform the look and feel of a room, and it is one of the least expensive ways of bringing light into an area.
Step 5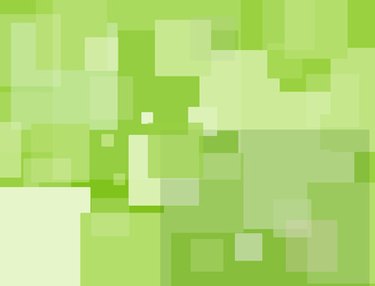 Hanging bright artwork on the wood walls can brighten up a room as well. Think beyond traditional art and consider hanging items like quilts, quirky furniture painted white (a vintage bicycle painted all white makes a stunning piece of artwork if you like something a bit more unusual), or small area rugs.
Step 6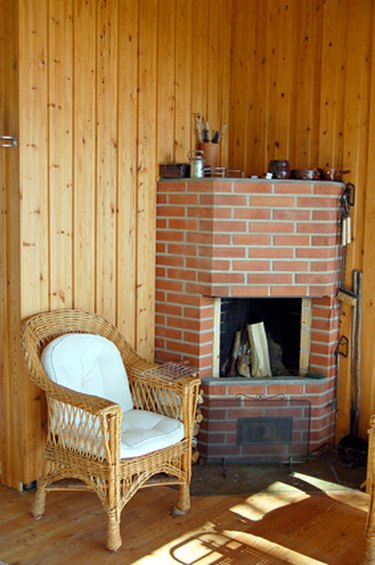 Add an area rug in a bold or neutral bright color to the floor. This is especially useful in brightening a room when your existing flooring is dark. If the area receives high traffic, it is important to look for an area rug that can be easily cleaned so that it does not become damaged quickly.
Tip
Experiment with different ideas inside the log home to find the one that suits your taste and decorating style. Accentuate the bright areas of the home by using mirrors on the walls to reflect even more light. Small items like plants, accent pillows and placemats can add brightness and light to an existing room and are inexpensive additions.