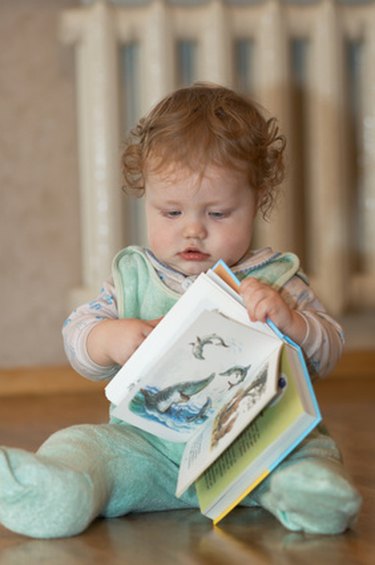 Books are a perfect gift for new babies. Classic bedtime stories, fairytales and learning books will be read to the baby for years to come. Giving a baby a book can foster a love of reading and learning at an early age. Books can be made even more personal if you choose a book that was one of your childhood favorites and inscribe it with a message for the baby, your name and the date.
Step 1
Choose where you would like to inscribe the book. Many people choose inside the front cover, but it can be done on the title page, the dedication page, or on a blank page, if there is one.
Step 2
Decide what you are going to write before you begin. Something as simple as "Welcome to the world baby girl!" works well. If you prefer something more personal, you may want to share why this book is special for you.
Step 3
Write your inscription using an acid-free pen inside the book. Pens and markers that are not acid free can cause damage to a book, or bleed through the pages over time.
Step 4
Sign your name and date it, as this may become a treasured keepsake. You may want to sign your full name if you are not a family member to avoid confusion later on about who the book is from. Family members can sign their names and relationship, for example, "Aunt Sally" or "Grandma Jane."
Step 5
Let the ink dry completely before closing the book to prevent smudging or streaking.
Tip
Quotes, lines from poetry or songs or Bible verses are popular things to inscribe inside baby books.