Things You'll Need
Choose any of the following:

Card

Scrapbook page and accessories

Shadowbox

Photos

Flowers

Candy

Gift card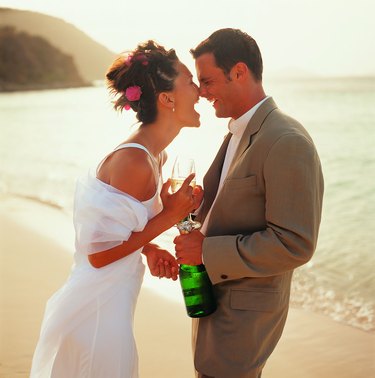 When your son or daughter got married you were probably heavily involved in the big event. You planned for weeks, if not months. As they approach their first wedding anniversary, or even their fifth or 10th, the couple will likely be thinking again of the day they said, "I do." Even though married children are living independent lives, and their anniversary is largely a private celebration between the two of them, you can show your support by helping them remember their special day. There are appropriate ways parents can honor their daughter's or son's marital milestone.
Step 1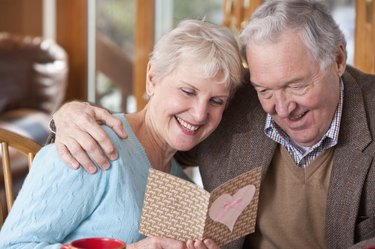 Send a card in time to arrive on or before the anniversary. Include a special memory of their wedding day or courtship. Write them a poem, or include a photo of the two of them together.
Step 2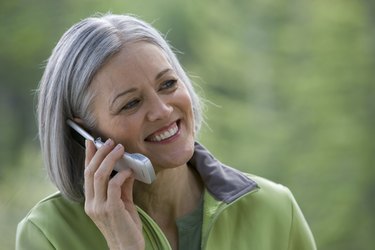 Kick off the anniversary day with a simple phone call to offer "Happy Anniversary" wishes.
Step 3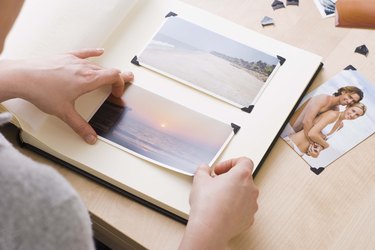 Put together a scrapbook page noteworthy of the occasion. Include pictures or mementos of their first years together. You could also do this in a shadowbox of memories.
Step 4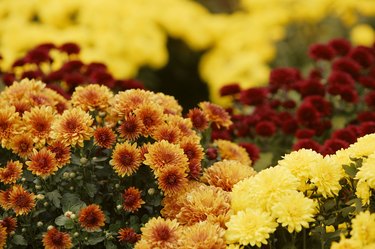 Send flowers or a box of candy with your good wishes. Another good choice might be a gift card to a restaurant, tickets to a play or a romantic weekend getaway.
Step 5
Replace an important item your son or daughter wore out or never received. Consider your budget, whether you can afford to get them a new clothes dryer or simply a new set of towels.
Step 6
Explore gift ideas involving their favorite activities or memberships, or consider handing down a family heirloom. Now is also an appropriate time to offer financial assistance for a major purchase they may be considering.
Step 7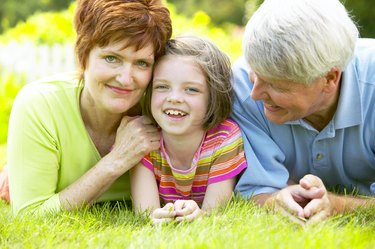 Offer to babysit if a baby or small child is in the picture. Call a few days early so the couple can make plans for how they'd like to spend the time alone.
Tip
More than almost any occasion, when it comes to your adult child's wedding anniversary, it's the thought that counts. In the card, you might like to include special words of blessing, a Scripture verse or a written prayer that you have offered on their behalf.
Warning
Be sure when choosing personal gifts or gifts for the couple's home to match their tastes rather than your own.