Things You'll Need
Pillowcase

1/2 yard of coordinating fabric

Seam gauge

Scissors

Pins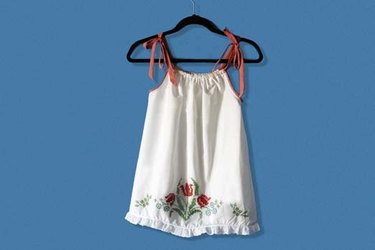 Pillowcases -- especially hand embroidered pillowcases -- make lovely dresses for little girls. Cool to wear and easy to construct, they're ideal for hot summer days.
How to Make a Pillowcase Style Dress
Step 1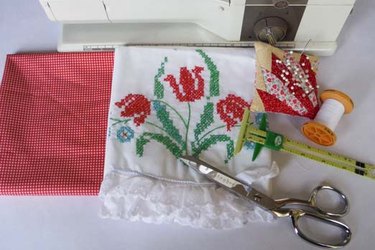 Hand embroidered pillowcases can also be found at garage sales, estate sales and antique shops, often at very reasonable prices. If you don't have coordinating fabrics among your scraps, use seam tape for the binding. Pre-wash the pillowcase and all fabric.
Step 2
Measure the child to determine a nice length for the dress. Cut the pillowcase 1 inch longer than this length. If the child is not available to measure, cut approximately 18 inches for a 2 year old, 20 inches for a 3 year old, or 22 inches for a 4 year old.
Step 3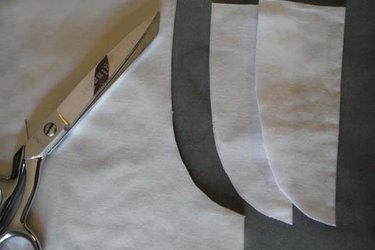 Make a mark 2 inches from the top edge and another mark 5 inches down the side. Draw a slight curve between these marks, indicating armholes. Use the waste piece as a pattern for the other side. (You may need to make the armholes slightly larger if you are making the dress for an older child.)
Step 4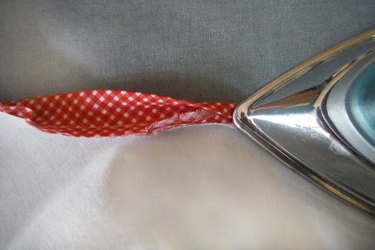 Cut two pieces of coordinating fabric, each 1 1/2-inches wide and 15 inches long and cut on the bias. Fold in half and press.
Step 5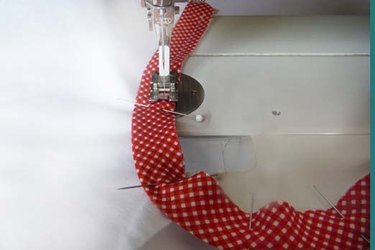 Pin one strip to each armhole, aligning the raw edge of the strip with the cut edge of the pillowcase. Sew with a 1/4-inch seam, carefully turning the piece as you sew.
Step 6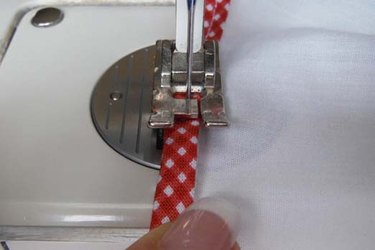 Clip the seam about every inch to relieve tension. Fold the strip over the seam allowance and press it in place. Stitch close to the edge of this binding.
Step 7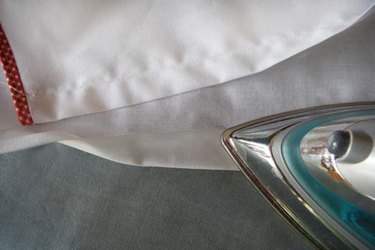 Form the casings: at the top of the dress front, fold down 1/4-inch and press. Fold down another 3/4-inch and press in place. Stitch across casing, close to the edge. Repeat this process on the back of the dress.
Step 8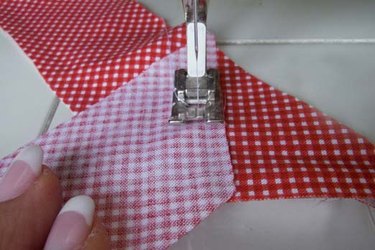 Cut strips on the bias, 2 inches wide and long enough to make two 48-inch pieces. Sew the strips together to form a continuous bias strip. Trim the seams. Please see Resources for more information on sewing a continuous bias strip.
Step 9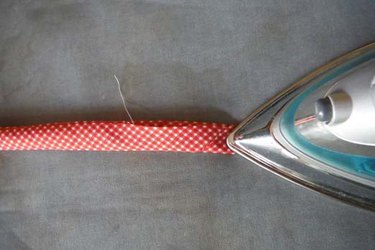 Fold the strips in half and stitch with a 1/4 inch seam, leaving an opening in the middle of the strip. Turn the strap inside out from the opening. Press the straps, turning in the edges of the opening.
Step 10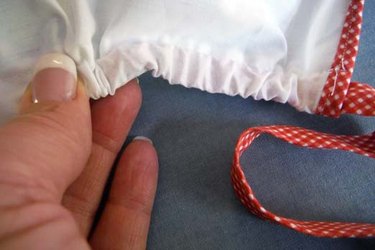 Topstitch the straps close to the edge, closing the opening as you go. Attach a safety pin securely to one end of the strap and thread it through the casings on the front and back of the dress. Pull the straps evenly through the casing and make a few stitches at the center to keep the straps from pulling through the casing.