Things You'll Need
Measuring tape

Quilting thread and needle

Thimble

Iron (optional)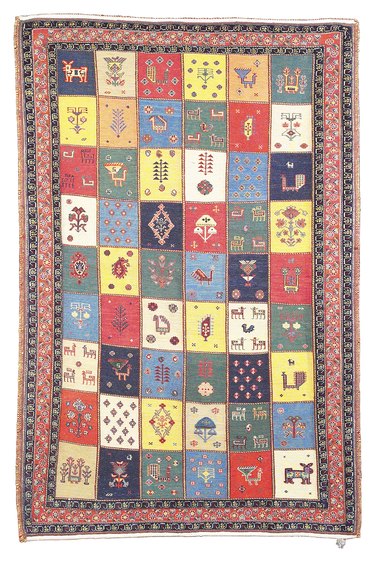 Quilts are fabric sandwiches, the top usually of fabric pieced together in a design or pattern. The backing is traditionally a solid piece of fabric and can be plain, colored or patterned to coordinate with the top. The filling of the sandwich is the batting of polyester fiberfill or other batting material. The final step in making a quilt is to bind, or cover, the raw edges. There are several methods. One is self-binding using the backing fabric to cover the raw edges and stitching it in place.
Step 1
Measure your backing carefully before you begin quilting. To use the backing as the binding it will need to measure 2 to 4 inches larger all around than the top. Proceed to quilt the pieces together, but stop quilting 1/2-inch from the edges of the quilt top.
Step 2
Trim the top and the filling so the edges are even. Fold the backing fabric up over the quilt top. Turn under 1/4-inch and whip or slip stitch the folded fabric to the quilt top. You may wish to press the 1/4-inch fold in place with your fingers, or use an iron.
Step 3
Stitch to within 1/4-inch of the corner. The fold of the material on that side will continue out straight. Fold the adjoining side of the backing fabric up and over the quilt top as before. Fold the material at the corner under at a 45-degree angle and whip or slip stitch it in place to create a mitered corner. Continue stitching on around the quilt, mitering each corner.