Things You'll Need
Flannel Material

Fleece

Scissors

Thread

Vest Pattern

Measuring Tape

Sewing Machine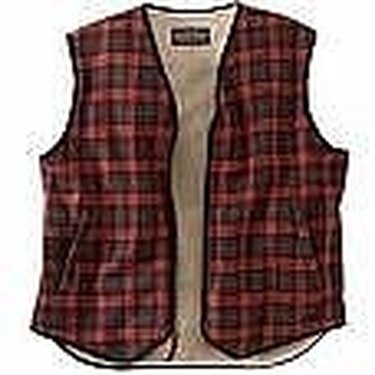 Sewing and making a men's vest is easy and relatively inexpensive. Follow the instructions below to make your own.
Step 1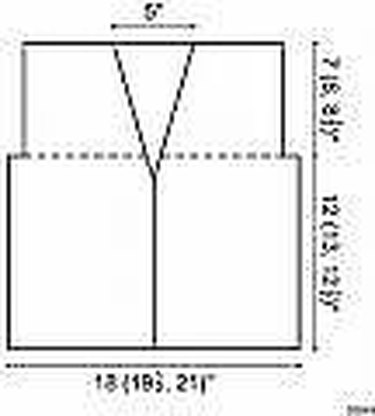 Choose a vest pattern. A simple vest pattern will have between three and five pieces (five if you want pockets). If you don't wish to buy a pattern you can make your own by using a long sleeve shirt, some newspaper, a pen, and some scissors.
You may have to tape several pieces of newspaper together in order to have the right size paper. Lay the shirt on top the paper with front facing you and arms folded in. Trace around the shirt making sure to follow the line of the sleeve seam where sleeve and shoulder meet. (These will be your arm holes). Now take a ruler and mark around the tracing another 1/2 inch to an inch for seam allowance. Cut this out using the new lines you have created for seam allowance.
Step 2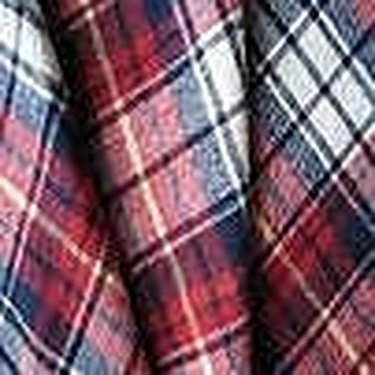 You will need to choose fabric based on the pattern specifications you have chosen. You will need 1 yard or more of material for both the inside lining and outer covering of your vest. For a warm lightweight outdoor vest I recommend flannel for the outside fabric and fleece for the lining.
You will want to wash both fabrics to cleanse out any chemicals in the material and allow for shrinkage before continuing to make your vest. Iron fabric as necessary to smooth out any wrinkles.
Step 3
Pin and cut out pattern pieces from both materials.
If you made your own pattern using the instructions above, you will need to cut out two pieces of your paper pattern from both materials. Then take one piece, fold in half, and cut along fold. You should have one back piece and two front pieces in each material.
Step 4
Lay out the outer material back piece of vest with right side facing up. Lay two front pieces on top in position with right sides facing the back side of vest. Pin in place and stitch using your sewing machine starting across the shoulders and down the side.
*** Do not stitch section of arm hole on sides in this step!!
Step 5
Repeat above step with lining.
Once you have both the lining and outer pieces sewn, check your arm holes to make sure they are open. Lay out your two pieces, right sides facing each other, and pin together.
Stitch around the outer edge of your vest at about 1/2" using a straight stitch. Leave a three to four inch gap at the neck for turning.
Step 6
Turn vest by reaching in gap at neck.
Make sure you pull corners out at bottom of vest. Iron material as needed.
Step 7
At each sleeve hole, fold both pieces of material inward about 1 inch and pin in place. Stitch around to hold in place and remove pins.
Step 8
Fold material inward at gap at neck of vest. Using your sewing machine, stitch across gap and continue along the outer edge of vest at about 1/4" to 1/2" to create outer edge seam around vest.
Warning
You must be familiar with the function of your sewing machine for this project.