With all of the expectations and planning that goes into having a great Halloween, it is possible to find it difficult to even get into the Halloween spirit in the first place. If you are feeling a little bah-humbug on this spooky holiday, here are some ideas on how to get into the Halloween spirit and make the most of the day. Have a happy Halloween!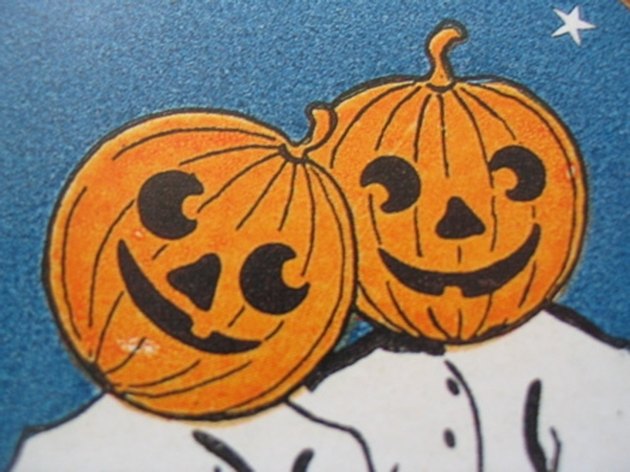 Step 1
Carve a pumpkin. Nothing says Halloween like a customized Jack-o-lantern for your home or office. Carve one up in your desired pattern and you will be amazed at how spirited you feel. For added fun, rinse the pumpkin seeds you remove, cover them in salt and bake in the oven for a tasty treat.
Step 2
Pick out a costume. Once you have a costume in mind, it is so much easier to get into the Halloween spirit. Go all-out with either buying or creating your own costume. Be creative and you will be counting down the days until you get to show your friends what you have in store.
Step 3
Watch some scary movies. There is no better way to capture the eerie mood of Halloween than by watching a few horror films. Turn the lights down low, pop some popcorn, and get ready to scream.
Step 4
Cook a Halloween-inspired dish. Cauldron of Bubbly Cheese Soup, Witches Broomstick Biscuits, and Monster Mash Punch are sure to get you in the holiday mood. Get creative and serve your friends and family a delicious dish that will have them feeling spooky and satisfied.
Step 5
Buy candy for trick-or-treaters. Having a bunch of candy around will make you feel obligated to pass it out to trick-or-treaters, which will ensure your participation in the special day.
Step 6
Decorate for the season. String up some orange and black streamers and lights. Hang tissue paper ghosts from a tree. Make a black cat Halloween wreath out of felt and buttons. Just get festive!
Step 7
Consider throwing a costume party. Between sending out invitations, putting up decorations, picking out spooky dance music, and plating Halloween-worthy dishes, it will be hard not to get in the Halloween spirit when you throw a costume party.
Step 8
Relax and enjoy the day. Halloween is supposed to be a fun celebration for all, so don't get too bogged down in the planning process and lose sight of the fun at hand. Keep it simple and carefree to ensure a great holiday.