Things You'll Need
Sharp scissors

Material with pattern you like

HeatnBond Iron-On Adhesive (Ultrahold)

Iron

Ironing Board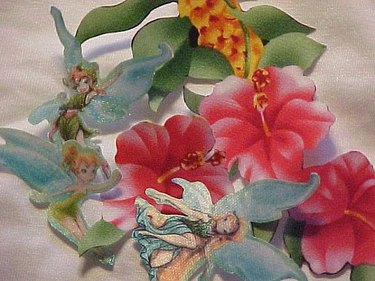 So you need to put a patch on your jeans, but you don't like the tacky options available at the fabric store. Here's a solution that allows you to be creative and resourceful all at the same time. Iron-on decals are easy to make.
Step 1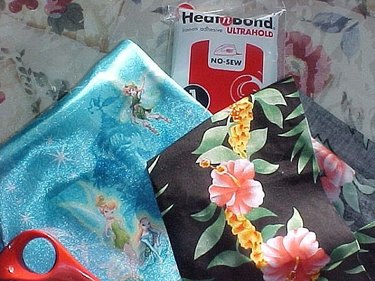 Gather your materials. You only need a small amount of fabric depending on what you plan to do. HeatnBond Ultrahold Iron-On Adhesive is available at most fabric and craft stores or on the Internet at www.thermoweb.com. You'll find it available in rolls or in 1-yard packs.
Step 2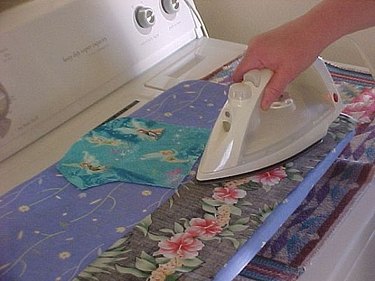 Preheat your iron to a low heat (wool) setting without steam. Place the material face down on the ironing board and iron out any wrinkles to give you a smooth surface.
Step 3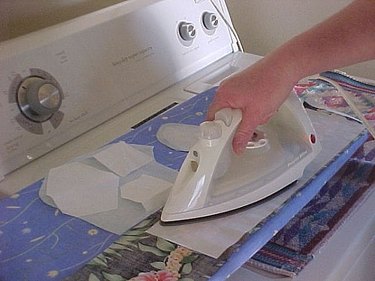 Place the HeatnBond paper side up on the material. There are 2 ways that you can proceed. Cut a large piece the size of your fabric and attach the entire piece. Or cut smaller pieces of HeatnBond, just bigger than the image you want to capture on your fabric, and continue. Place and hold the iron on the paper side of the adhesive for about 2 seconds. Glide iron over paper pressing slightly to iron the entire surface until bonded. Allow the material to cool before continuing.
Step 4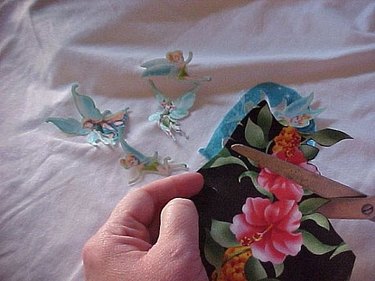 Cut out your images. Keep a thin border of fabric around your design to seal the decal.
Step 5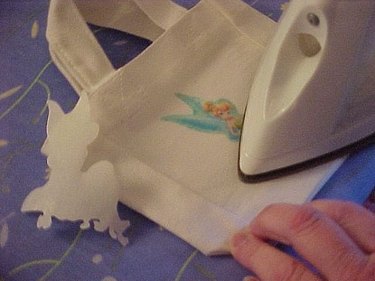 Iron the item first to remove any wrinkles. Peel off the paper backing from your decal and place it adhesive side down on your item. Lightly press the iron to the decal for 2 to 3 seconds, then glide the iron over the decal and your item for an additional 6 to 7 seconds. Cover the edges of your decal until the entire decal bonds to your item. Please note, ironing times may vary depending on the weight of the cloth receiving the decal.
Warning
The ultrahold version of the HeatnBond is strong. If you wish to sew the edges, consider using the regular hold version of this product. It is much easier to sew through.