Things You'll Need
avocado

tortilla chips

chives

shredded Monterey Jack

green or black olives

salsa

taco sauce

sour cream

cubed tomatoes

Groceries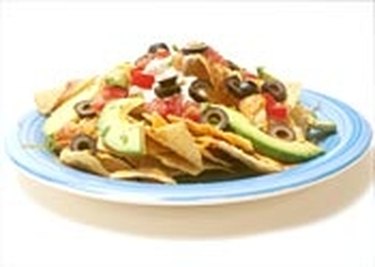 How to Make Nachos. Nachos are a great snack for entertaining guests or satisfying munchies. Plus, you can adapt your nachos to whatever you've got in the fridge. Makes enough for one good-sized snack.
Step 1
Put a layer of tortilla chips on a microwave-safe plate.
Step 3
Sprinkle shredded cheese on top of chips. Use cheddar, Monterey Jack or a combination of the two.
Step 4
Heat on high in the microwave for 45 seconds or until cheese is melted.
Step 5
Dice a tomato, slice an avocado and chop some dhives. Have sliced olives ready.
Step 6
Top with sour cream, black olives, canned or fresh chiles, sliced avocados or chives.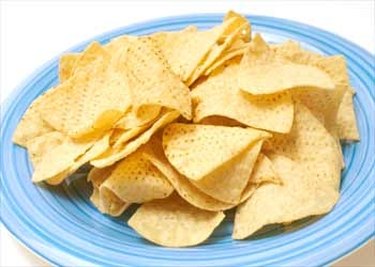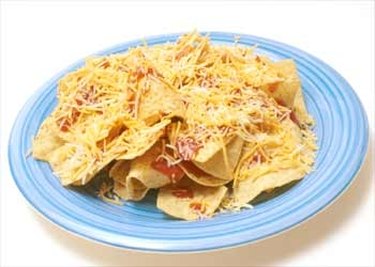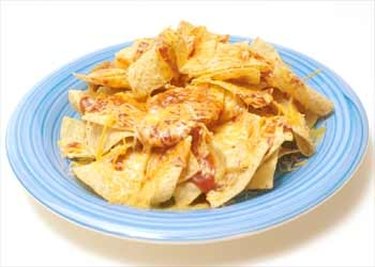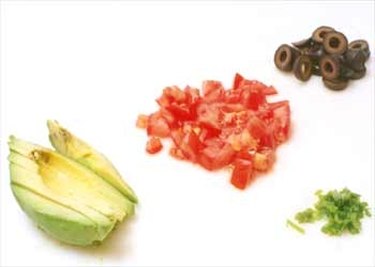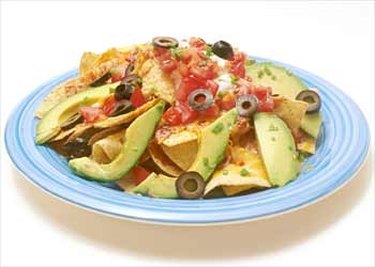 Tip
Add refried beans, ground beef or grilled chicken over the salsa for a heartier nacho. For a low-fat version, use reduced-fat or fat-free cheese and sour cream. If you don't have a microwave, heat up your nachos in a 400-degree oven.