Things You'll Need
Newspaper

Clear acrylic sealer

Decoupage medium such as Mod Podge Paper

White glue

Water

Sponge brush

Paintbrush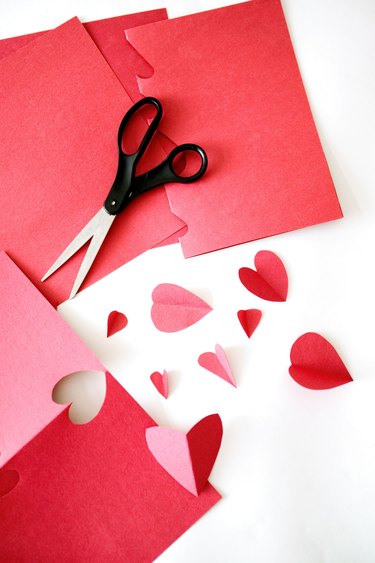 Make your paper crafts last longer by hardening them. This can be done by using the decoupage technique. Decoupage is a form of glue that adheres to the paper and makes it hard and strong. Buy pre-made decoupage paste, or make your own at home by mixing equal parts of water with white glue.
Step 1
Cover your work surface with newspaper to protect it from dripping decoupage solution.
Step 2
Spray your paper creation with an acrylic sealer spray before beginning the decoupage. Wait for the sealer to dry completely before continuing.
Step 3
Brush decoupage medium or a mixture of white glue and water onto the paper. Do one side at a time and allow each side to dry before flipping it over to do the other side. This can be done with a sponge brush or paintbrush. A sponge brush may work better for thinner paper.
Step 4
Allow the paper crafts to dry overnight.