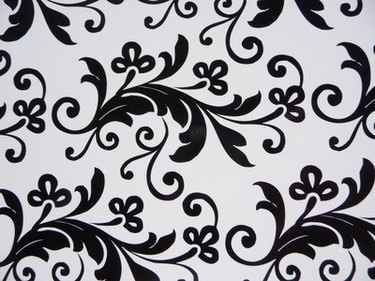 An achromatic color scheme is one without color. The most popular achromatic color scheme is black and white, often used in kitchens and bathrooms.
Material
The right materials can increase the effectiveness of an achromatic color scheme. Try natural stone, such as marble or granite, which come in black and white, often with various tones of gray running through it.
Contrast
An achromatic color scheme often has strong contrast to make a feature "pop" out when you enter the room. In a kitchen for example, if you choose a dark gray countertop and black floor, white cabinets will seem to jump out at you.
Color
Many people who use an achromatic color scheme choose small bursts of color to add interest to their rooms. Copper pots hanging in a kitchen, a wood frame on a mirror in a bathroom, or a bouquet of flowers in a living room can add life to this color scheme.