Bare floors can be uncomfortably cold to the eye as well as to feet. There is something visually comforting about an area rug, but purchasing one can be expensive. Fortunately, there are inexpensive alternatives, including painted floor cloths.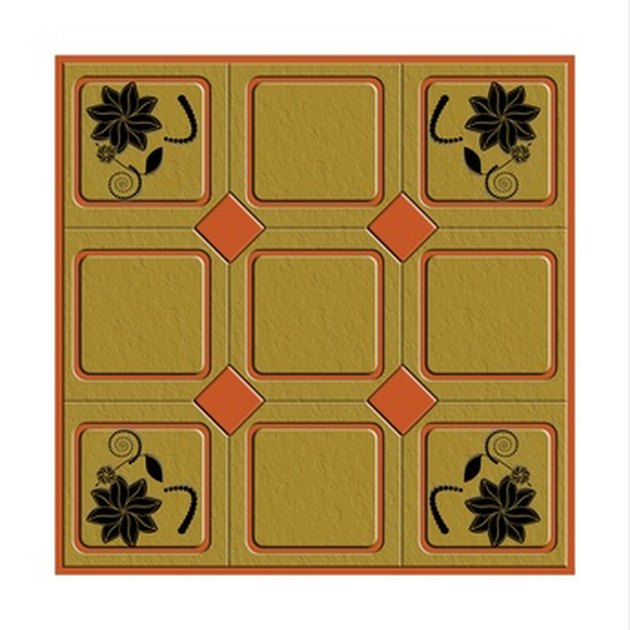 Painted Floor Cloths
Affluent early Americans such as George Washington are known to have imported painted floor cloths from Europe. Those with less money, now referred to as "folk artists," painted their own canvas floor coverings using simple geometric designs.
Floor cloths lost popularity in the 1860s due to the creation of durable, inexpensive linoleum. Now they are a popular do-it-yourself project. Floor cloths are inexpensive, durable and easy to maintain. Artist Joy St. Germain notes that they are "fun and easy to make." She provides step-by-step instructions at the website Creativity Portal.
Binding Carpet Remnants
Carpet remnants often can be purchased at an economical price. If money is available and a more finished look is desired, arrange to have the edges bound. Standard polyester binding tape is the least expensive finish, according to the website The Natural Handyman.
Bath Mats
When outfitting a college dorm room or first apartment, creativity can save money. The website Search Warp suggests that large bathmats, especially fake-fur mats, are cheap alternatives to area rugs. Search Warp says they are a safe choice due to their slip-proof backing.