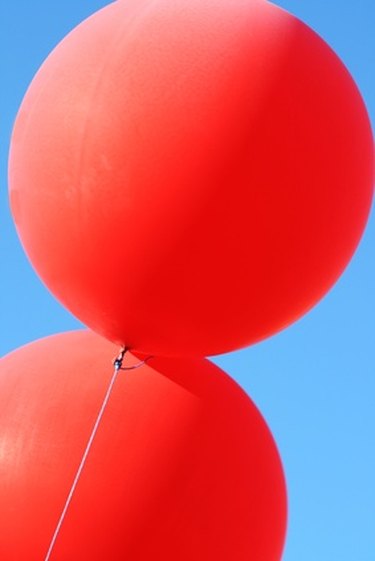 Helium is a common element that usually takes the form of a gas. Helium gas is often used to fill balloons. People can rent helium gas tanks for use at parties, but they must follow safety guidelines for transport and use.
Driving with Helium
Turn off the car engine before loading or unloading helium tanks. If possible, secure the tanks tightly in your trunk. If you cannot put the tanks in your trunk, secure them in a passenger seat and open the windows.
Carrying Helium
Strap helium tanks to a wheeled cart or dolly to move them. Never drag or roll helium tanks. Always keep helium tanks upright, supervised and away from children.
Warnings
Always ensure proper ventilation when driving with or moving helium tanks, since the inhalation of helium gas can cause asphyxiation. Never inhale helium from a tank or a filled balloon.